Kid's Table and Chair Set
Playroom Furniture that Inspires and Grows with them
Children outgrow everything – their crib, their car seat, board books, and pretty much every article of clothing. A child's table and chair set will be JUST THEIR SIZE for many, many years. A delightful playroom focal point, this practical furniture will inspire CREATIVITY, COMMUNITY, EXPLORATION and FEASTING for littles ones from toddler until well into their school years.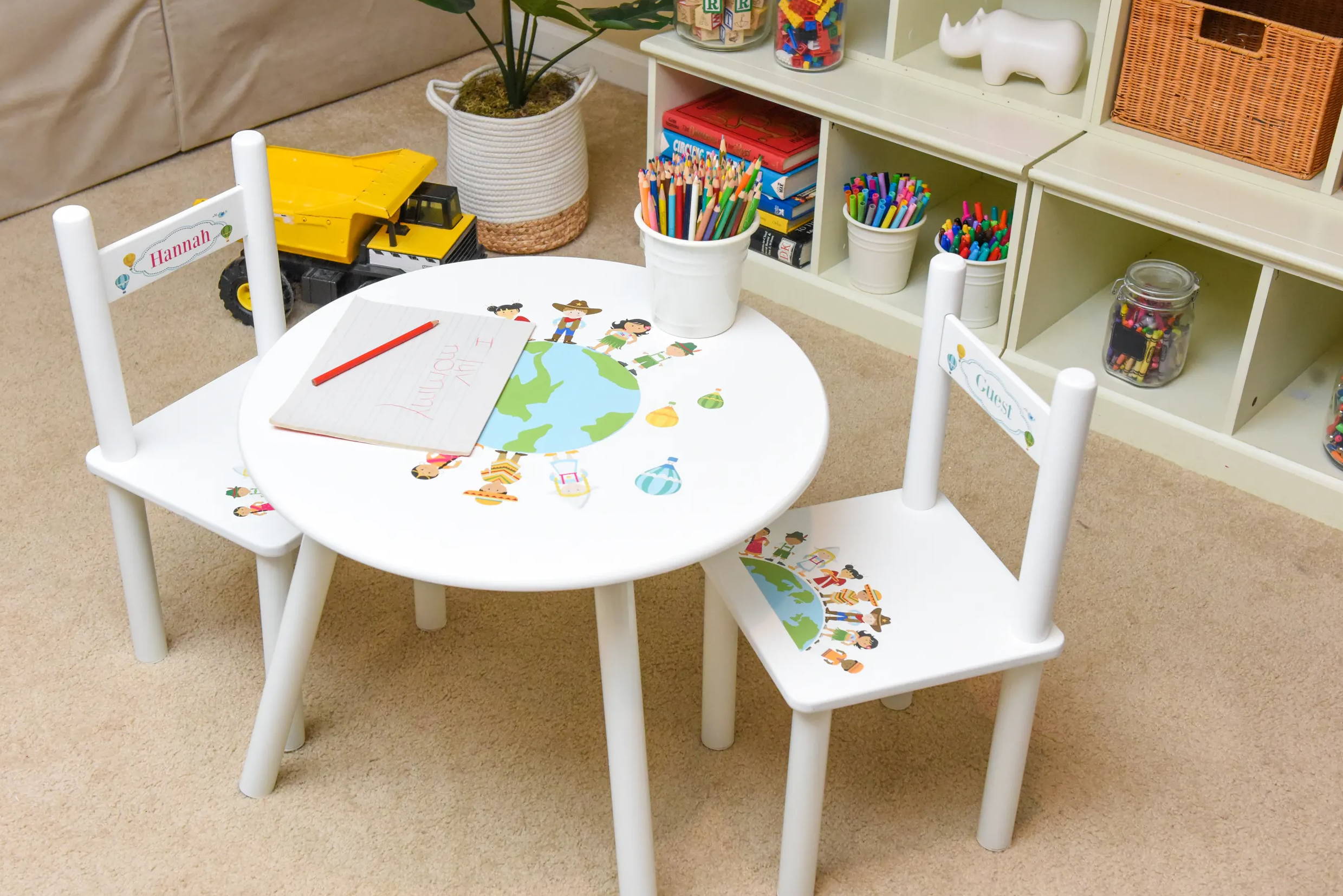 The Best Seat in the House is THEIRS
Give your budding artist (and all kids are born artist) a place to create. This space is ideal for coloring in a coloring book, sculpting with play dough, painting and more. When it's Slime Time, this table cleans up with ease. Sized just right for playroom, classroom, and day cares.
Stain resistant

Cleans up easily
Check out our Table & Chair Set with the Crayon Design or our Boho Rainbow Table & Chair Set, seen here.
Playroom Table and Chairs
Room Decor that invites Learning & Fun

Put the FUN in Functional
Big Kids Table and Chairs
a great baby gift that will be used throughout childhood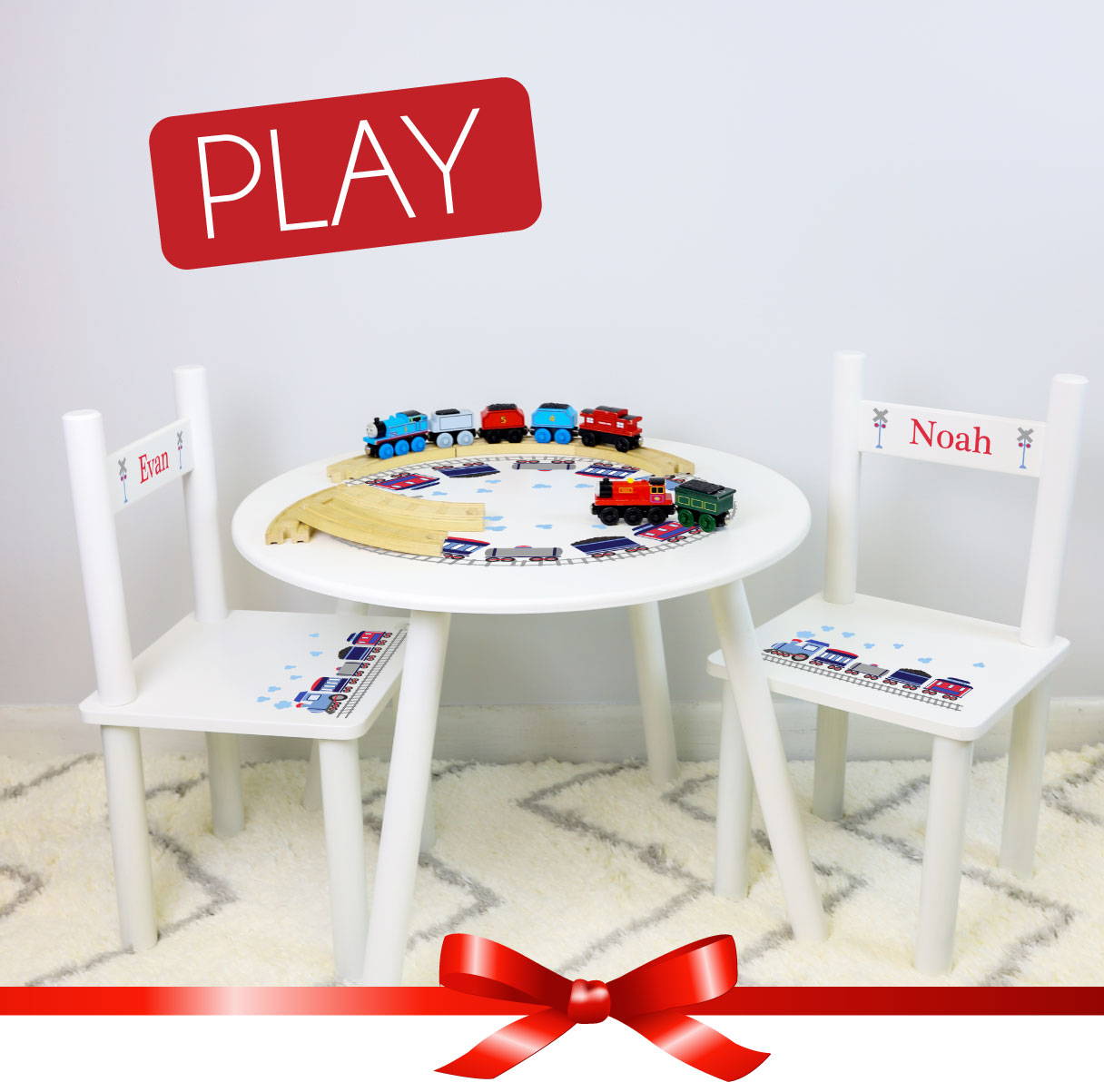 Whether playing school or doing homework, children love to have their very own space to do so. Kids will love to pull up a chair and practice their alphabet or do their homework (well, maybe not love.) Remote learning required us to set us comfortable spaces to learn and do school work. Kids love having their own "office" space that doubles as a playstation.
Check out the Woodland Animal Table Chair Set seen here.
Best Toddler Table and Chairs
designed to grow as they grow
Tea for Two or Four or More
MyBambino Childs Table and Chair Wood sets are available in 2, 4 or more chairs. Your kiddos will love to gather their plush animal friends, siblings or playmates for a get together. These chairs also comfortably seat Mom, Dad, or the sitter.
Chairs can be personalized with children's name. Only one child? No problem, get creative and personalize the other chairs with "Buddy", "Friend" or our favorite, "Guest".
Check out Table and Chair with Small World theme.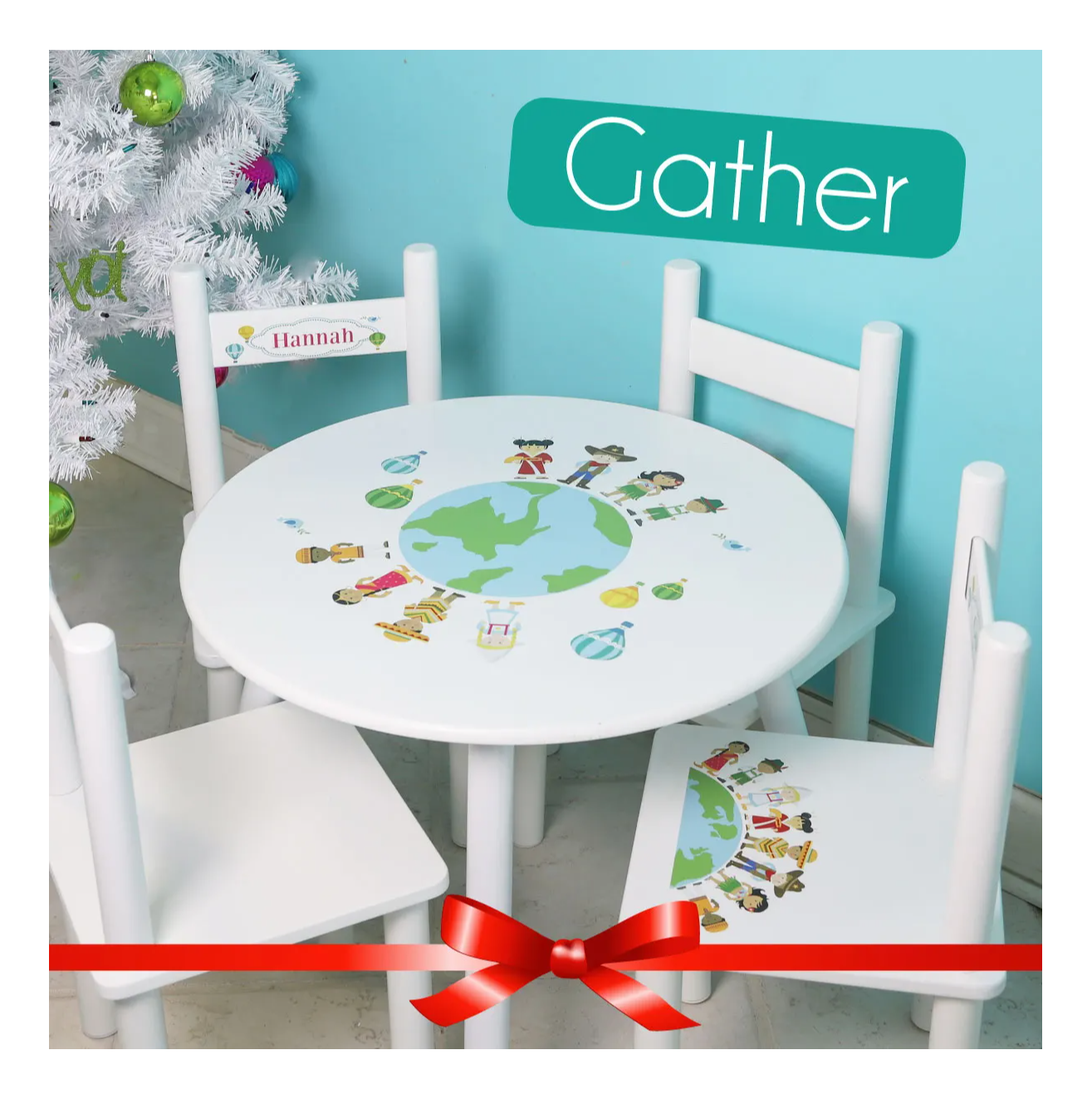 Round Kids Table and Chairs
rounded corners and edges for safety
The holiday Kid Table was once the place where anyone under the age of 30 was banished at holidays. Today it's an honor to sit at this allocated table with a personalized chair. Personalized Childs Chair can be purchased separately.
Child's Wood Chair Personalized
Wooden Kids Table and Chairs
A variety of designs to choose from to match any playroom decor
Personalized to order right here in Milford, Delaware, USA