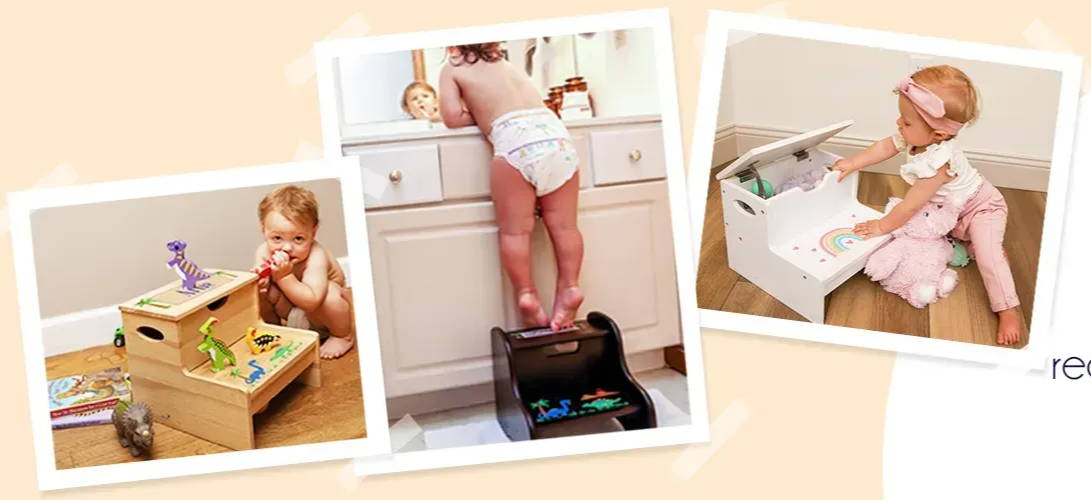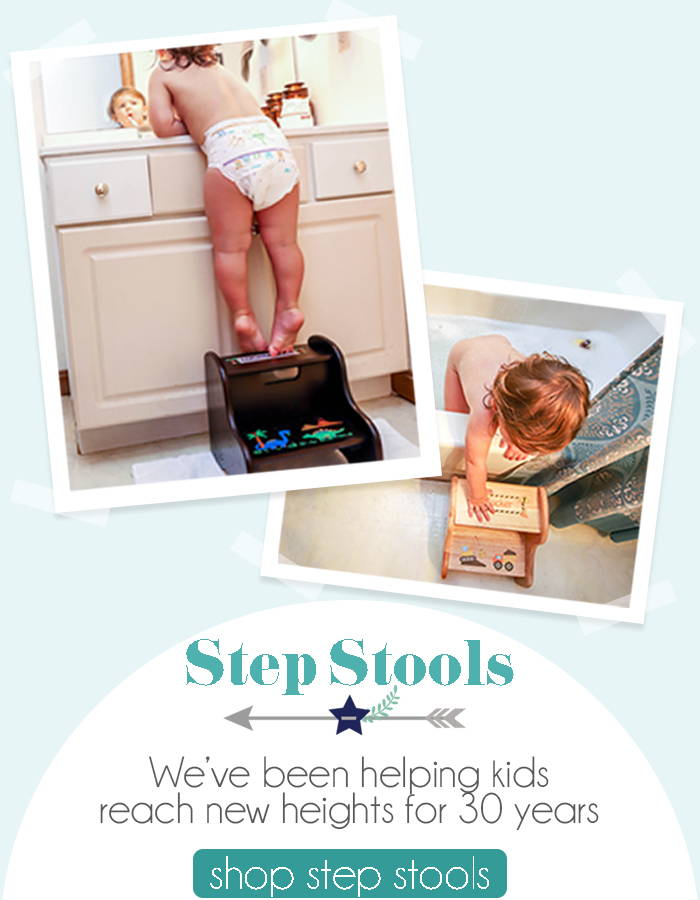 Personalized Step Stools for Toddler Independence

There's no doubt about it—your little baby has officially reached toddlerhood. They're eager to move, learn, and copy everything you do. You may be wondering how to help foster this newfound independence, and one of the best ways is to make sure you have a safe step stool for toddlers in your home.
Step stools are gifts that both kids and parents can appreciate. Your little one will love seeing above counter-height, and your back will love not having to pick them up every two minutes. Make this gift of independence extra special by getting a personalized step stool your toddler will love for years to come.
Personalized kids' furniture makes an excellent gift

You may be on the fence about purchasing a step stool as a gift for the toddler in your life. It isn't exactly a Barbie Dreamhouse, but once you add their name, a personal message, and a design they'll love (like butterflies, superheroes, or trains), it becomes something much more special.
(Plus, you know this type of practical, personalized gift will not end up in the back of a closet.)
A personalized unicorn two-step stool would make a great gift for baby girls with a unicorn or princess-themed room. You might opt for a green tractor flip stool if you need a personalized baby gift for a boy with a John Deere or farm-themed bedroom. The options are endless.
Browse personalized step stools by design to find a hand-painted image to capture your toddler's heart. Then, make it extra special by adding your child's name and a personal message. Whether shopping for a baby shower, first birthday, special holiday, or "just because," you can't go wrong with a heartfelt gift like this.
Choose a step stool that serves multiple purposes —
like a personalized flip stool.

Whether your little one would like a step stool that turns into a chair or lets them hide little treasures, you'll find it here. My Bambino has three step stool styles to choose from.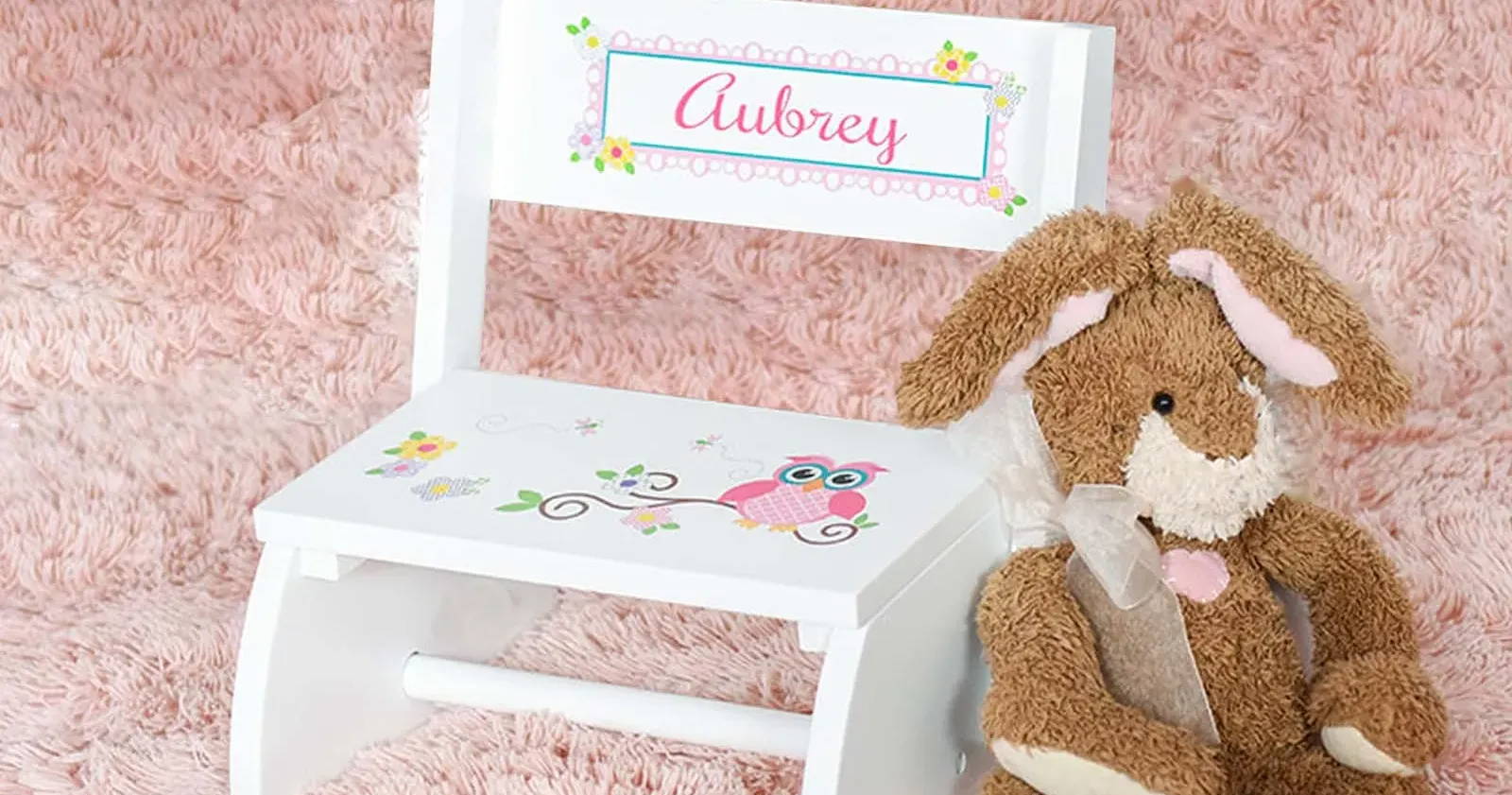 Available in 3 finishes and oodles of designs
2. Personalized Storage Step Stools

Our storage step stools are two-step stools with hinged lids. (The hinges are slow-close safety hinges, so don't worry about pinched fingers!) These step and store stools offer your child the independence and confidence that comes with reaching light switches, picking out clothes from the closet, and helping mom or dad in the kitchen, as well as the excitement of having a special place for their favorite books and toys.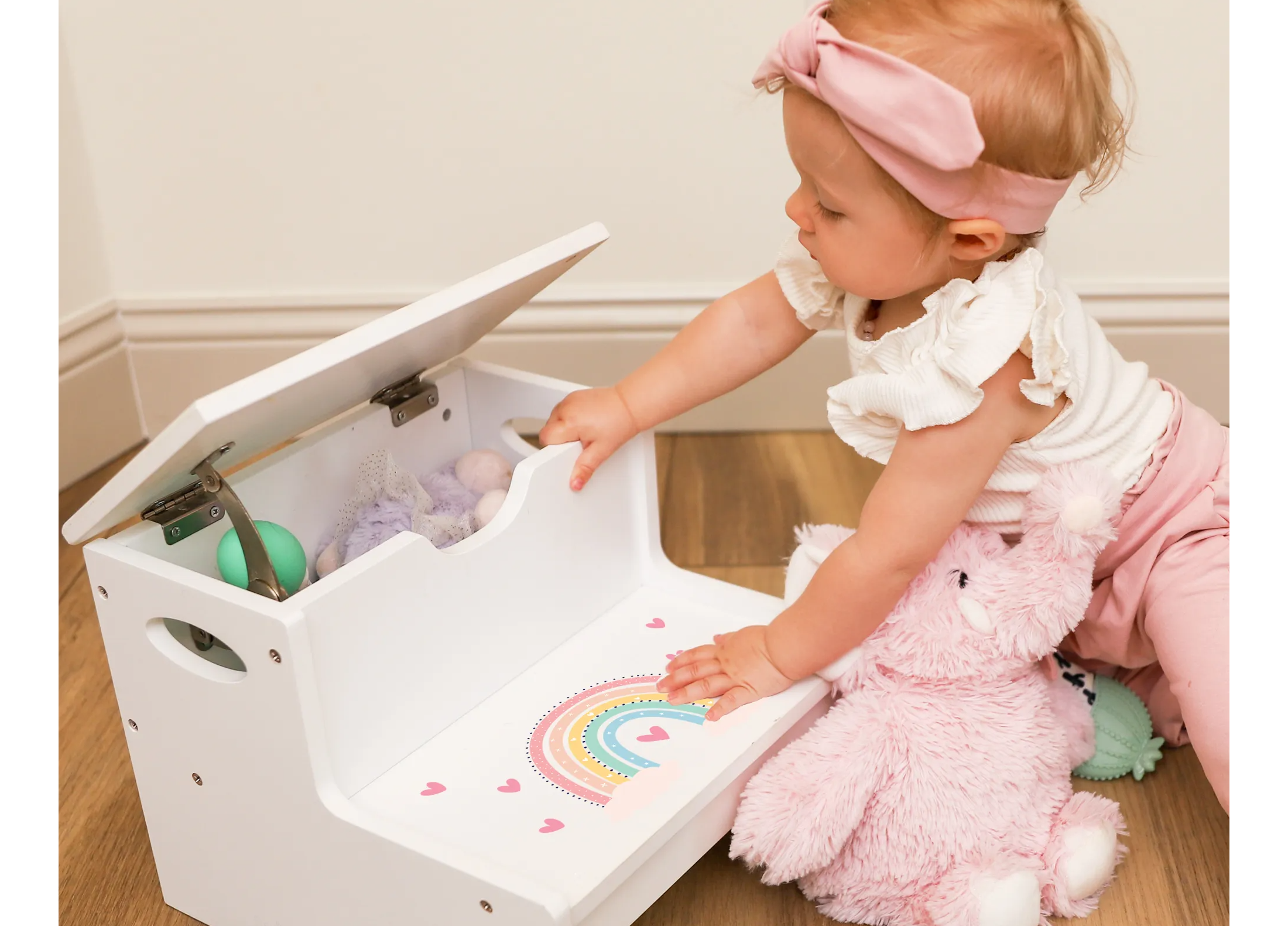 Available in 2 finishes and oodles of designs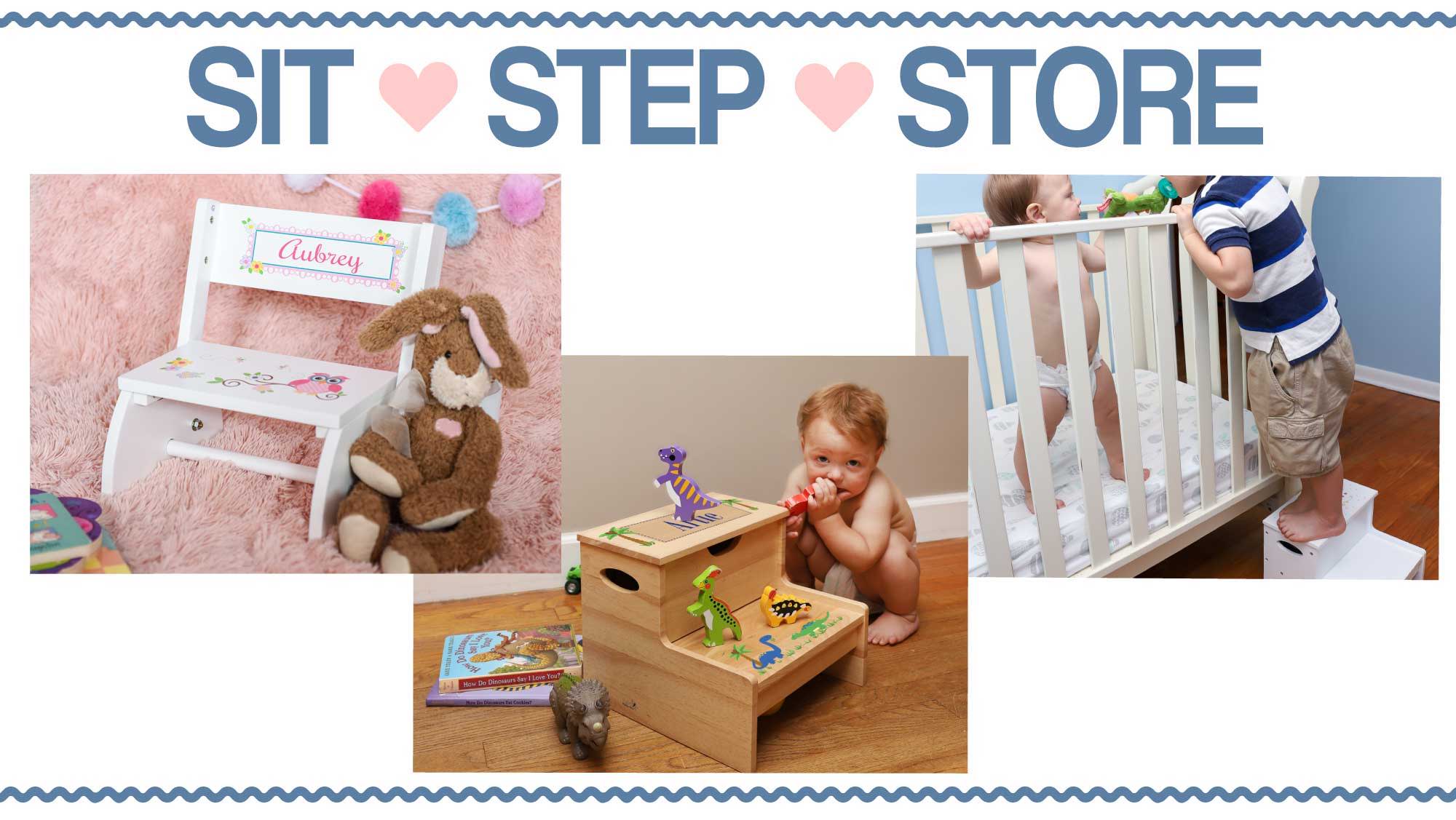 Bathroom Step Stools for Toddlers help with Potty Training

When your kid has to go, they have to go! Make it easy for them to sit on the toilet and reach the soap by themselves with a personalized step stool.
Since My Bambino's step stools have three finishes (espresso, natural wood, and white), you can always find a toilet step stool to match your bathroom décor.
Does your bathroom have

a French vibe

? We've got a design for that.

Is your little girl

a mermaid at heart

? We've got a design for that.

Does your

future fireman

need a step stool (and a place to store his potty books)? We've got a design for that, too.
Your child will also love using the bathroom step stool to climb in the tub all by themselves!
Give a gift that will lift them up for years to come.

My Bambino has been helping kids reach new heights for 30 years, and we would love to be a part of your child's story. When you choose a personalized step stool from our collection, we paint a design your child will adore and lovingly write out their name in the lettering color and style of your choice.
It's a unique, practical, and thoughtful gift—straight from the heart.
Visit our online store to get started.