10 Best College Gift Ideas
10 Best College
Gift Ideas
You thought sending them off to kindergarten was hard. Having a loved one go off to college is MAJOR milestone. Send them off with a gift from the home, a reminder of your love and support for them, a reminder of where they've come from and all the greatness ahead of them.  
Here are a few Personalized College Gifts that we think you and your favorite college student will love and use.
Our personalized and popular Book Caddy should really be called an EVERYTHING CADDY. It holds books, crafts, school tools, laptop, games, charging cords, stuffed animals, or other things that need a special space. This handy organizer makes the perfect companion placed next to the bed or desk. Personalize with name and optional message, in the lettering style and color of your choice for a very uniuqe gift.  
Shown here is our NEW Blue Spring Floral Book Caddy.
A GREAT addition to the Dorm Room that will be used beyond college.
2. Personalized Pillowcase
Even from afar you can send them to sleep with sweet affirmations, like "CALL YOUR MOM".
Personalized to order these super-soft, full sized pillowcases make a great statement to any dorm room.
Machine washable and dryable. Fits any standard full sized pillow.
Light weight so is the perfect item to send with a card or college care package.
Check out our Personalized Tribal Arrow Pillowcase.
Education is the BEST investment. Personalized College Fund Piggy Bank is a great gift for newborns, high school graduates, or adult that dreams of going back to school. It's never too late to encourage higher education. Customized with the name of your choice on both sides in your choice of lettering style and color - to match college colors. The coin slot on top takes folded dollar bills too. Removable plastic plug on the bottom for early withdrawals.
We have 100's of other Customized Piggy Banks. Check out Hand Painted Piggy Banks  and our Printed Personalized Piggy Banks.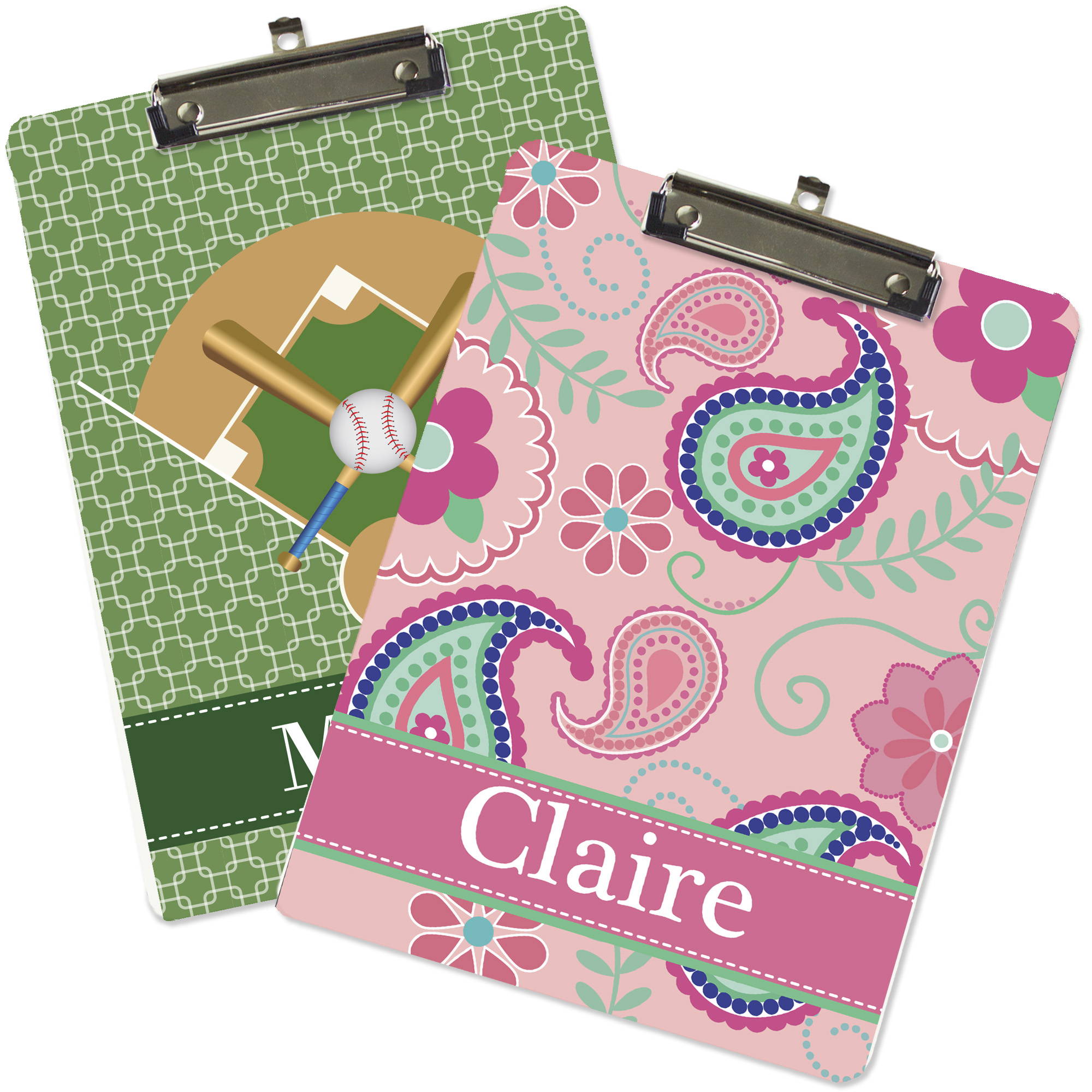 Personalized Clip Board is soooo useful. For dorm, classroom or on the run, this hardboard clipboard provides a gret place to store notes and important documents, while providing a stable surface to write. Many designs to choose from and made extra special once personalized. Glossy back doubles as a dry erase board.
Many designs to choose and custom designs available. Check out our Nurse's Clipboard or our Personalized Teacher Clipboard.
Every girl needs a space for her precious things. Our Deluxe Princess Jewelry Box is a fine place. Sturdy wooden box has a versatile spacious drawer and a second compartment when lid is lifted. Lined in soft pink felt to keep gems and things from slipping and scratching.
Our Tribal Arrow Girl's Jewelry Box is a favorite.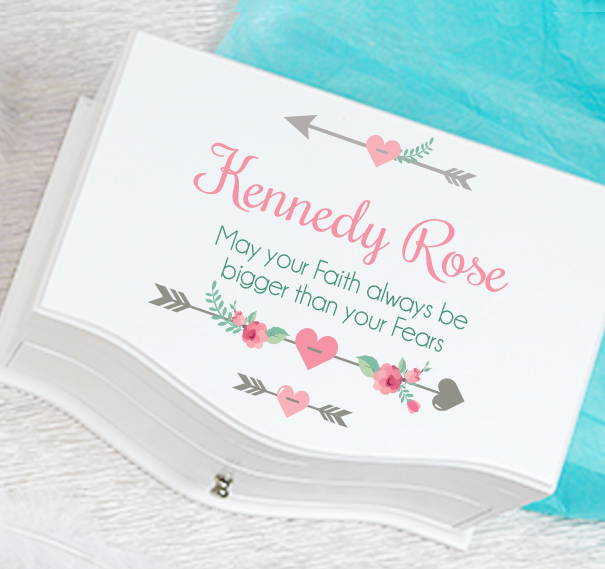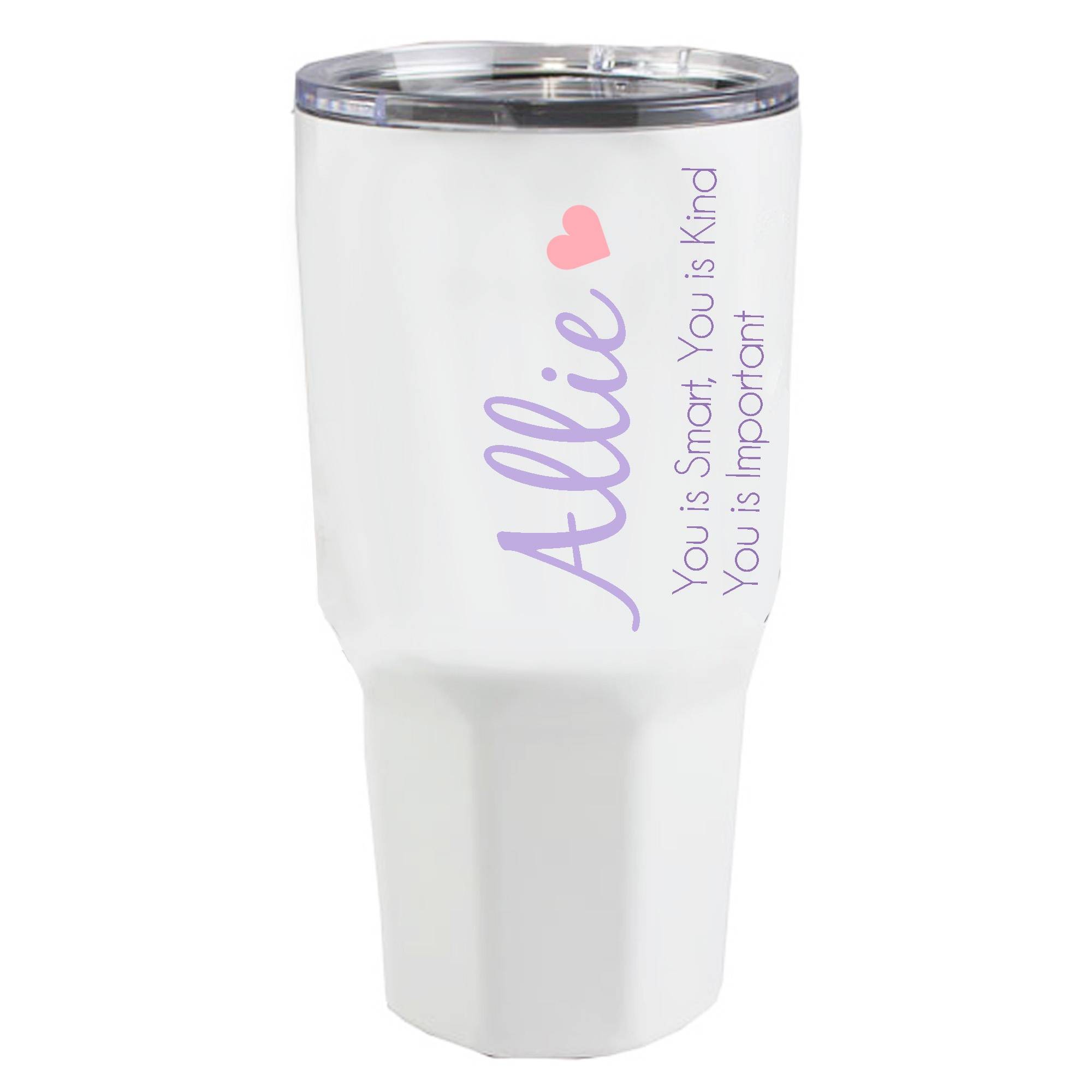 Drink Up in personalized style. This custom made 30oz, white stainless steel tumbler, is double walled and vacuum insulated to keep any beverage hot or cold and carbonation fresh. Sized to fit most car cup holders. Easy to grasp shape. Most importantly a ideal way for students to identify their drink and keep hydrated on the run.
Shop our NEW Retro Rainbow Tumbler.
Great College Dorm Room Ideas
A pop of color! A useful headrest! A daily affirmation! This decorative accent checks the boxes. Envelope style pillow cover fits any standard throw pillow 12-16". Customized with your choice of design, name and optional message in your choice of lettering style and color to match any dorm room decor.
Moms - We think you'll love our Personailzed To The Moon and Back Throw Pillowcase.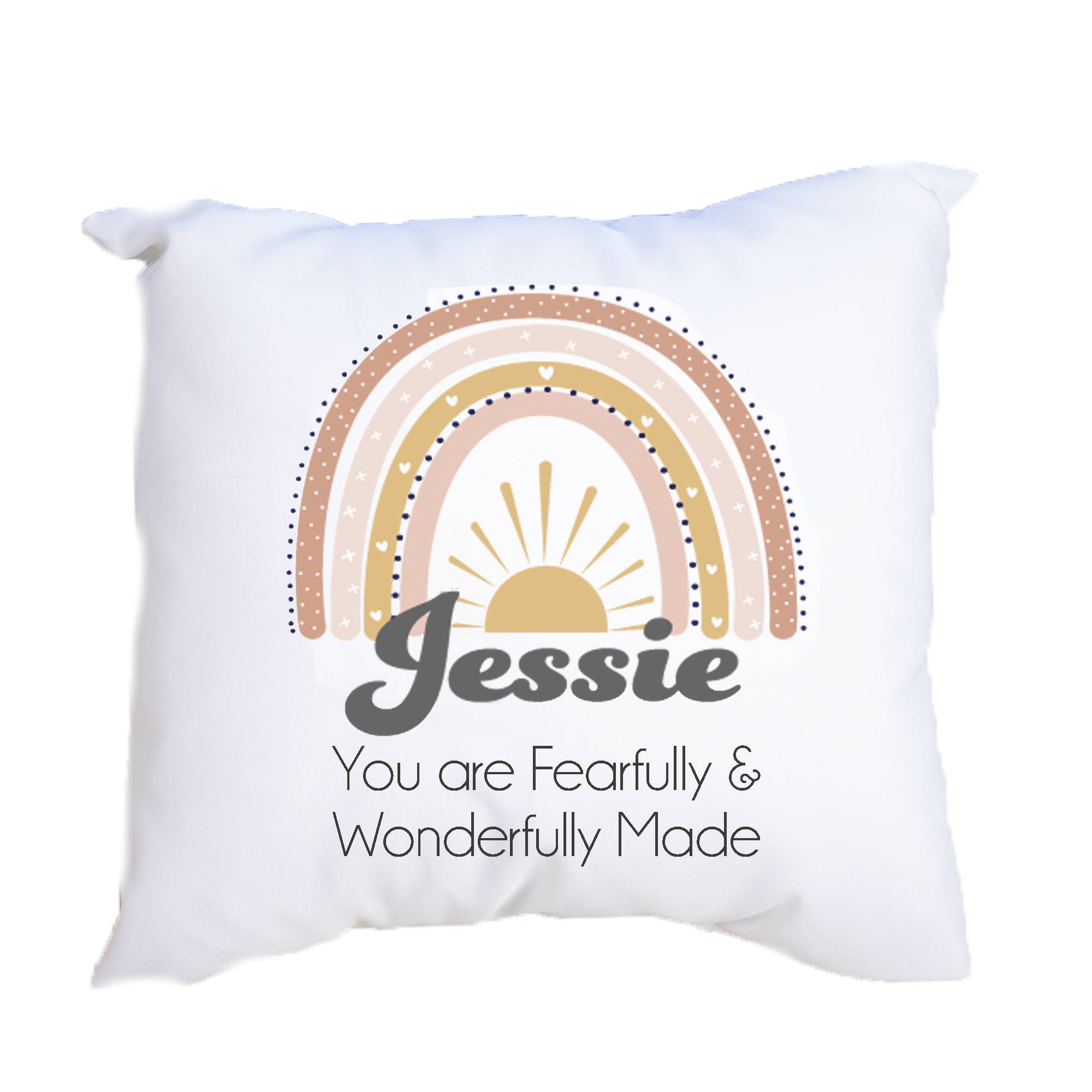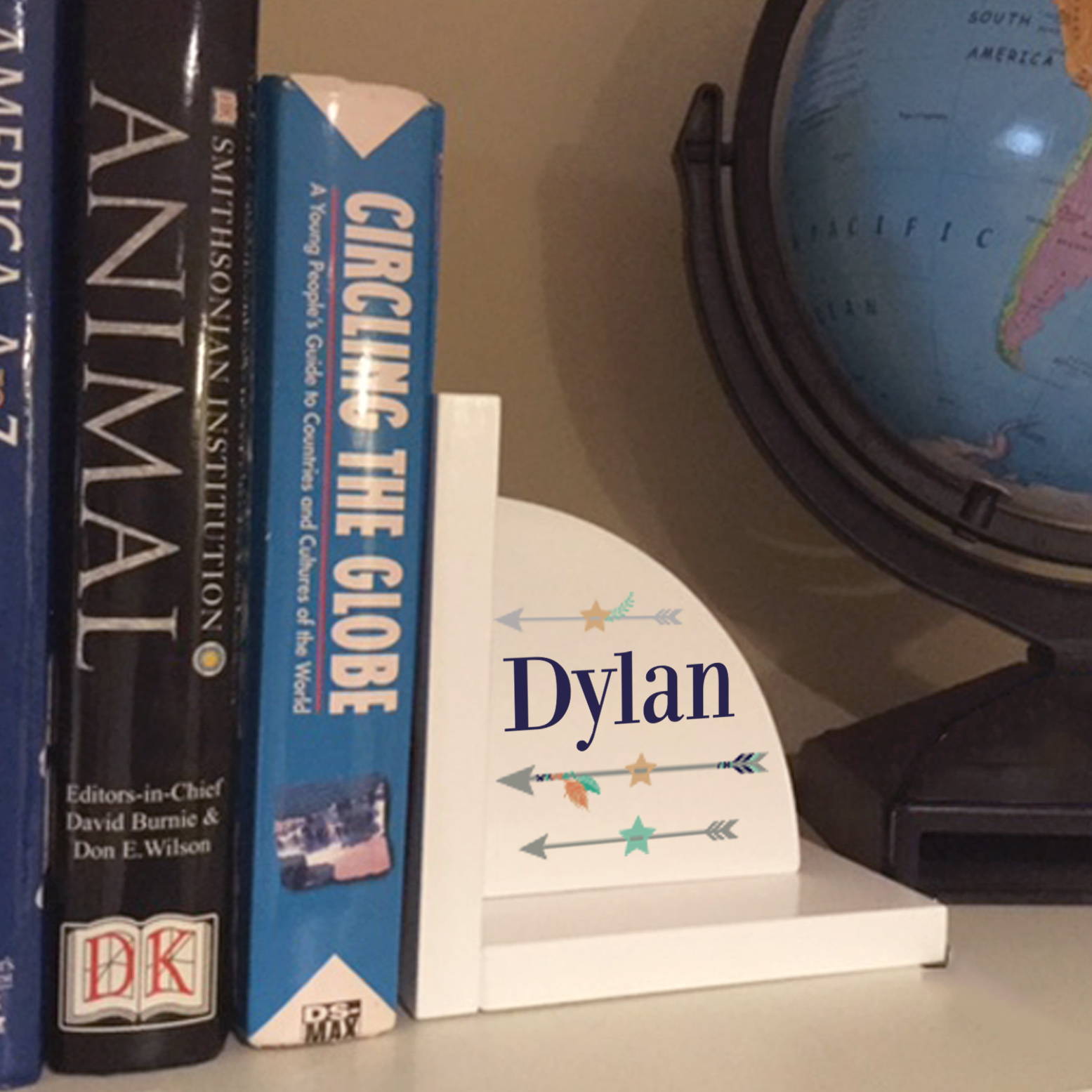 Custom bookends are a gift that will be LOVED & USED for years and years to come. Set of two durable wood bookends can hold even the heaviest college books. Use on a desk as a set or individually in a bookcase. I truly useful gift.
Available in white or natural wood. Personalized with name and optional message or quote in the lettering style of your choice.
Our Lucky Clover Bookends make a great Good Luck Gift.
Also check out our Personalized Wood Bookends
Tempered glass cutting board is a great gift for one's first apartment or college space. Our Home is Where the Heart is collection makes this a keepsake, a wonderful reminder of home and that they are so loved and missed.
All states are available. Check out other states in our custome State Cutting Board Collection.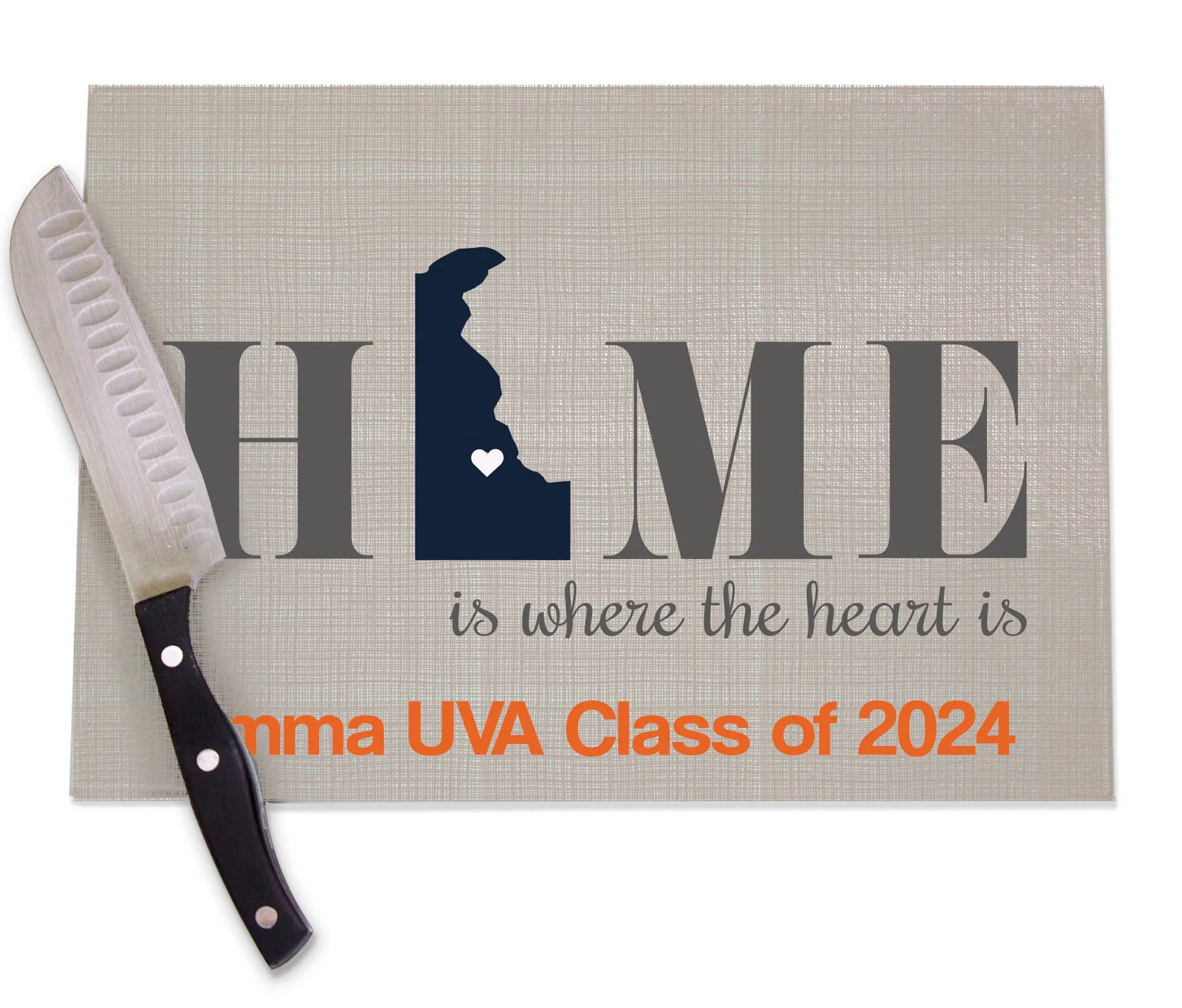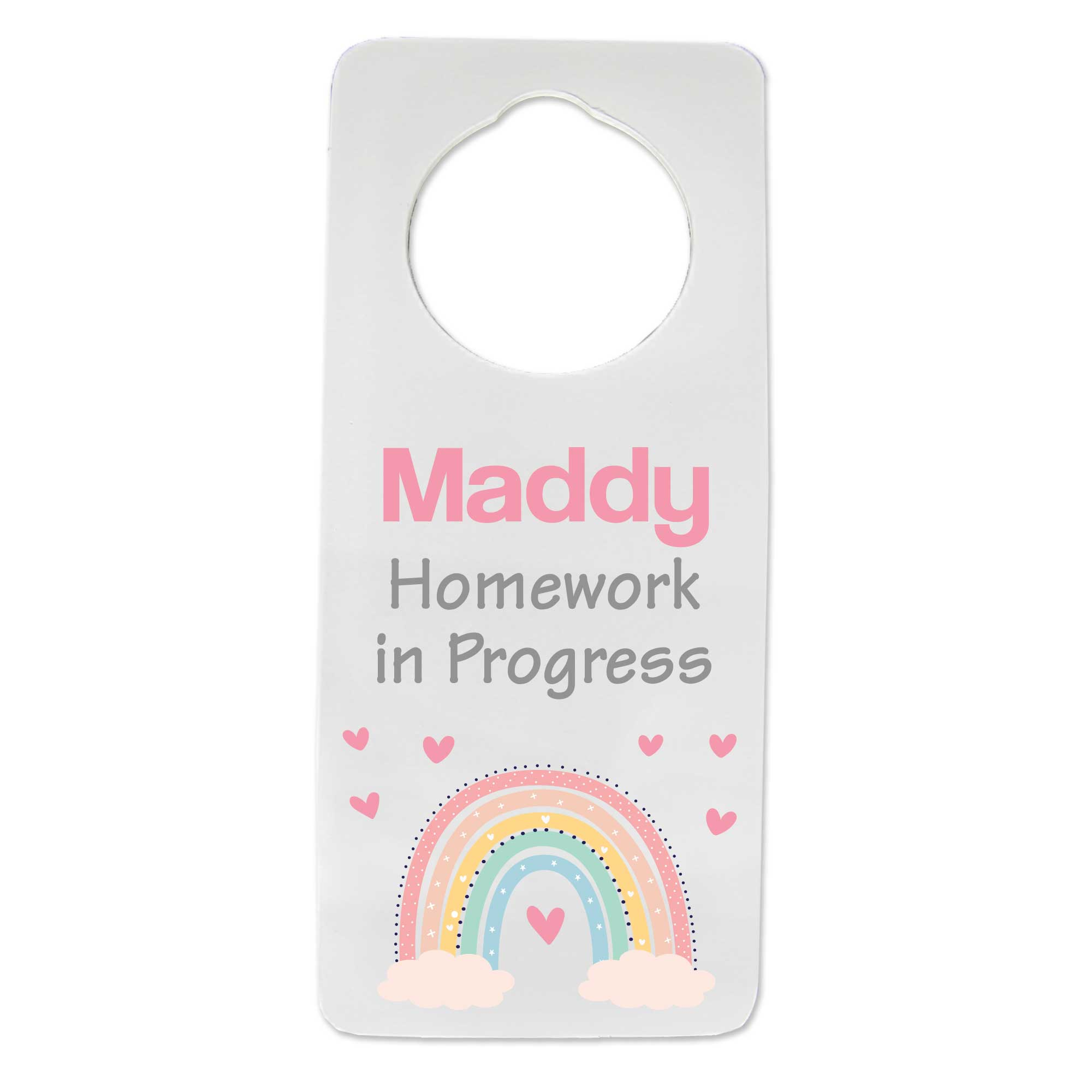 Let this Custom Door Knob Hanger make the annoucement.
Do Not Disturb!
Napping in Progress!
Studying in Session!
Ava & Jocelyn's Room
Designed to slip easily over any door knob. These wooden signs are light weight so can be easily mailed for a surprise gift.
College Care Package Gifts