8 Great Birthday Gifts for your
African American Little Girl
Give your Little African American Princess a birthday gift just for them. See how delighted your daughter, niece, or granddaughter will be when they open a present and discover a special gift imprinted with her name and likeliness. To celebrate 2023 Black History Month, My Bambino has suggested the best gift ideas for your African American sweetheart. Here are eight gift ideas for your little girl's first, 5th, or 15th birthday. Select from our products of gifting a personalized jewelry box, piggy bank, step stool, and princess toy boxes that you and your little one will come to cherish as family keepsakes.
1. Personalized African American Ballerina Musical Jewelry Box
Gift your princess a special present with a personalized musical jewelry box. Select a theme that matches and fits into your little bambino's bedroom. Gift your little one a customized jewelry box adorned with her name with our African American Ballerina design, turn the key in the back, and lift the lid. SURPRISE - the interior features a dark-skinned dancer. Personalized Jewelry Boxes for girls is a classic, charitable keepsakes that will be loved and used for years. Plays "It's a Small World."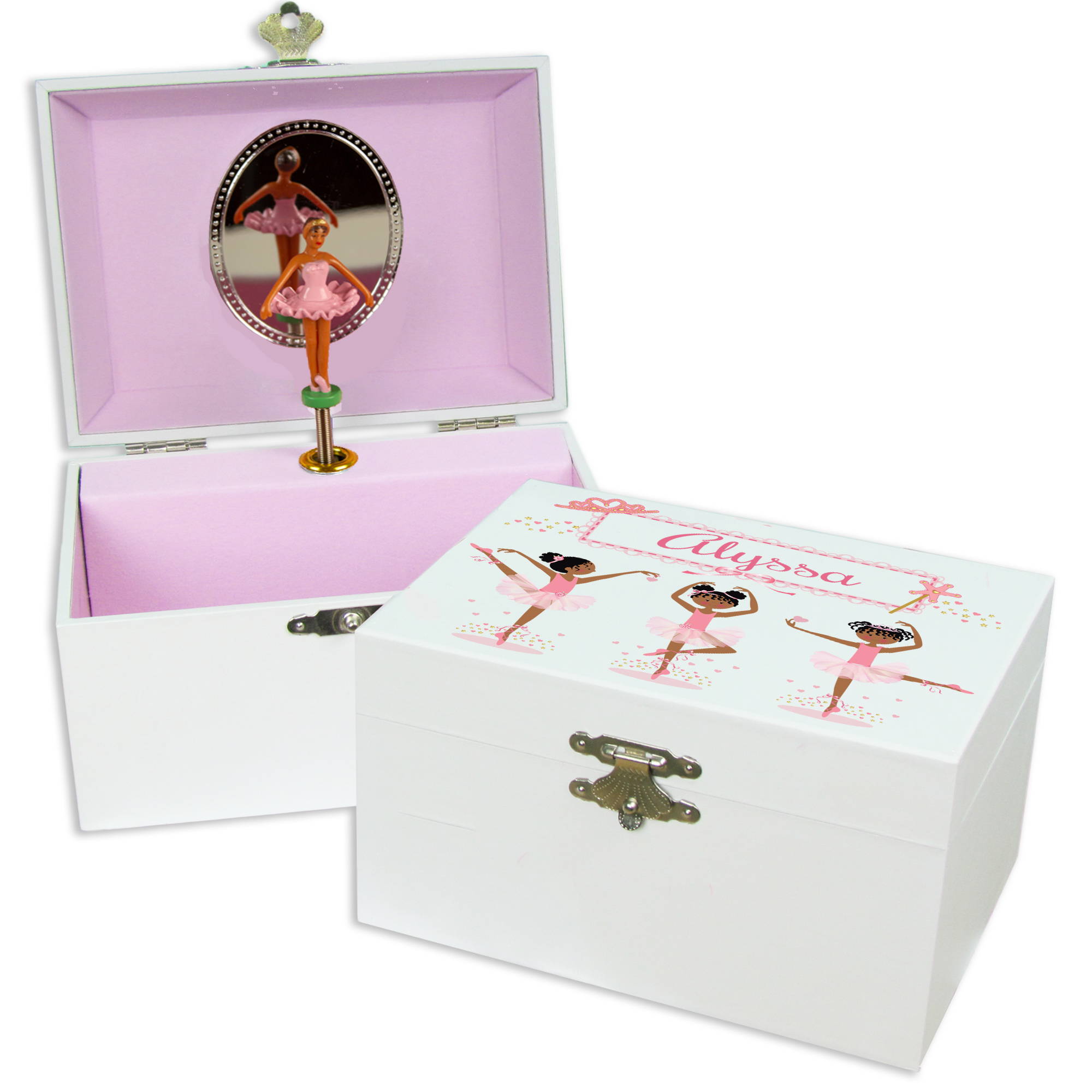 2. Deluxe African American Ballerina Musical Jewelry Box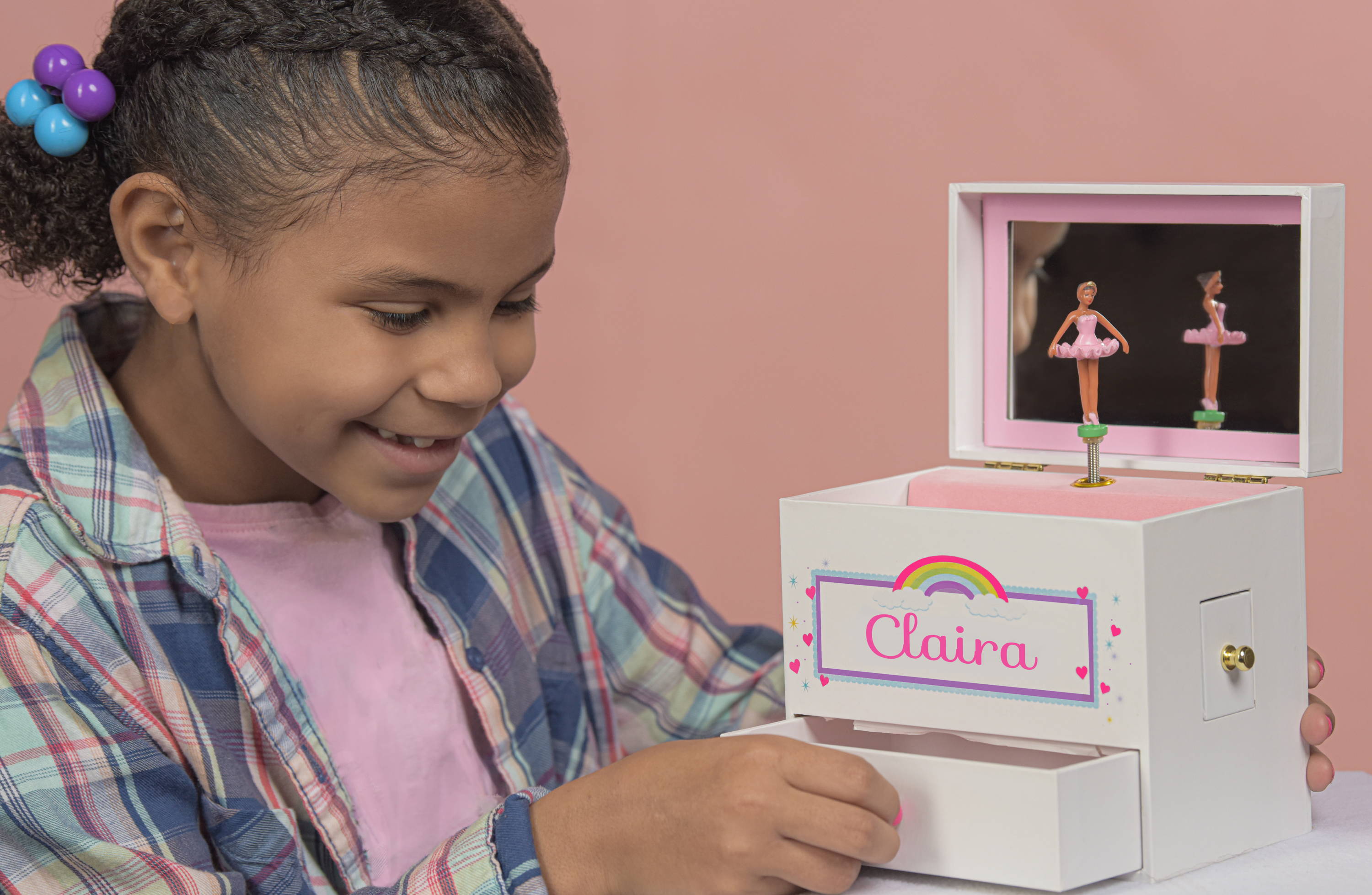 This music box is designed with a Black Ballerina Dancer and has four drawers and tons of play value. Select a theme that matches and fits into your little bambino's bedroom. Gift your daughter or granddaughter a customized jewelry box with her name or special nickname that will light up her eyes whenever she sees it. This ideal gift suits your little princesses between ages 3 and 7. That plays "Swan Lake" and is personalized to order.
---
3. Custom College Fund Piggy Bank
Custom College Fund Piggy Bank - Start preparing for your little bambino's bright future. Jump-start your child's saving with a personalized piggy bank. The large ceramic bank has a coin slot on top and is the perfect place to secure her academic savings. The best gift you can give to your little angles future is the investment of funds into their education. This gift is exquisite to give newborns, soon-to-be graduates, or future endeavors your child sets forward on once they're an adult.  Have your loved one's name customized by being hand painted or imprinted on both sides with a theme design and lettering style of your choosing.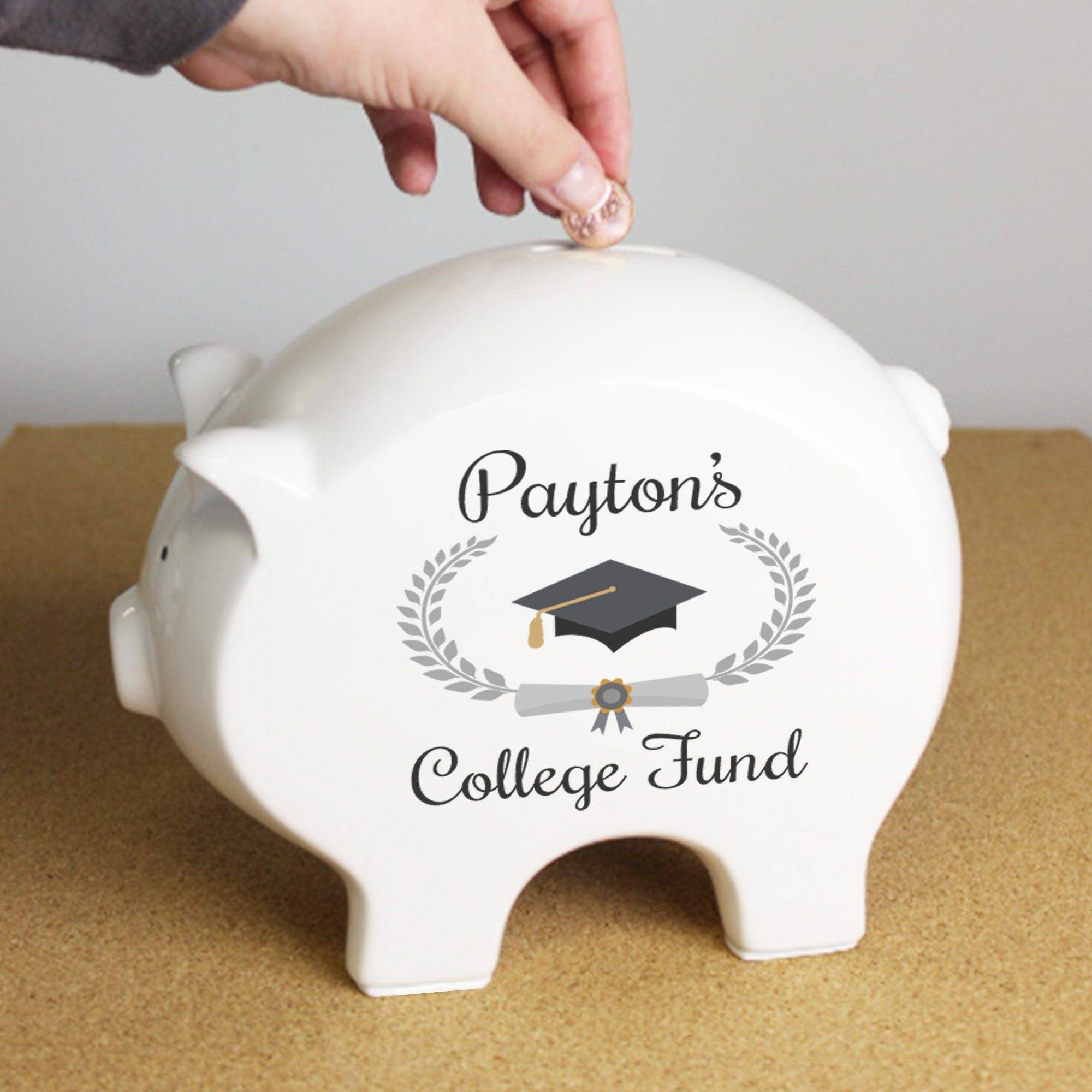 ---
4. Girl's African American Superhero Personalized Pillowcase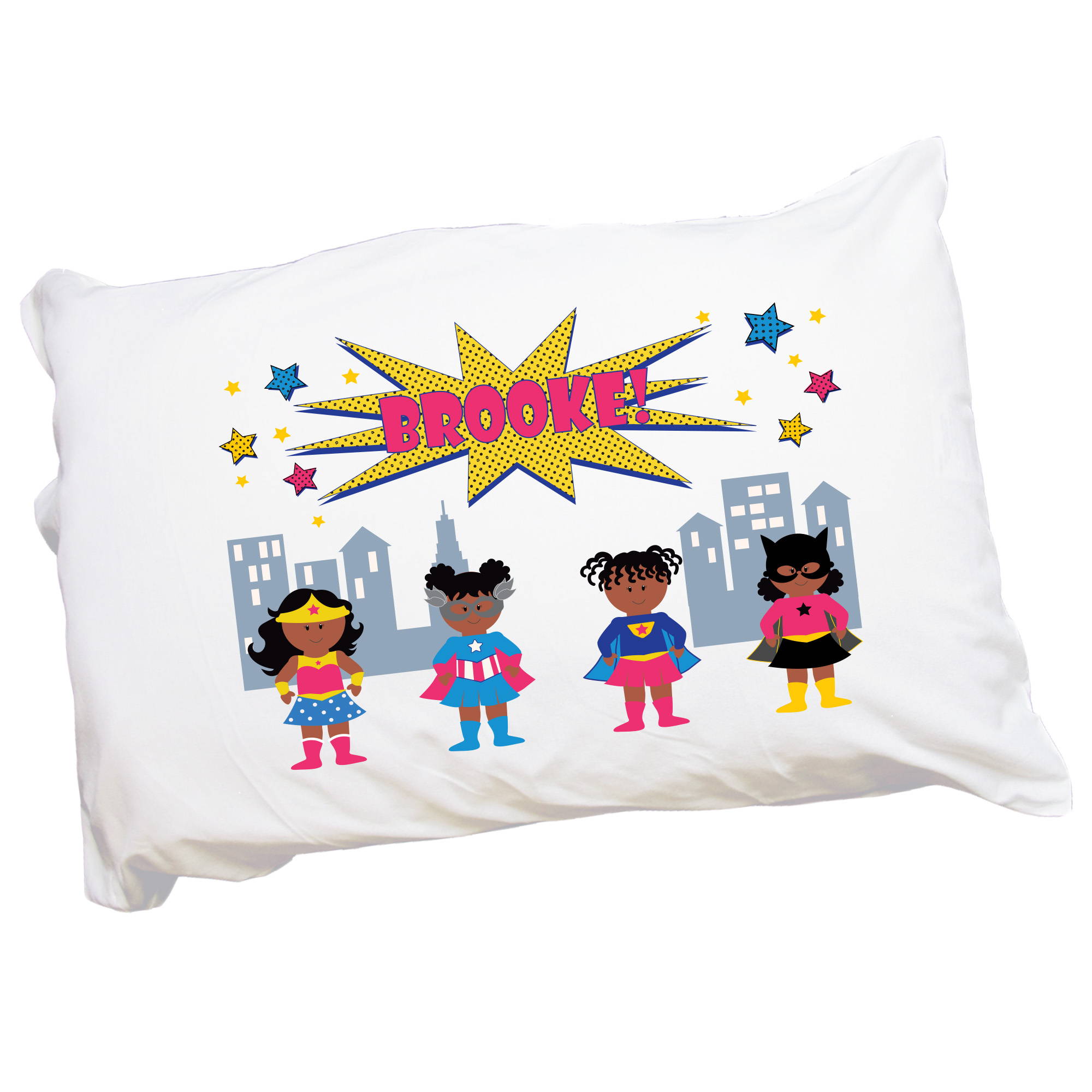 Send your superhero girl - or boy off to dreamland with sweet affirmations with a novel-etched superhero-themed pillow. Featuring their name or personalized message with our African American Boy or Girl Superhero character design. This awe-inspiring pillowcase is made from a polyester moisture-wicked fabric that will provide your little African American angel with a cozy and homely feeling when going to bed at home or away.
---
5. Personalized Princess Toy Box
Have your Black African American Princess (B.A.P.) store her toys and other goodies in a personalized toy bin. Does your daughter, niece, or granddaughter love dressing up and role-playing as Princess Tiana? Our open-top toy box is ideal for her to store her make-believe dresses. Decorated with our fairy princess design, it makes a great dress-up trunk. This handy toy storage is the perfect birthday gift for Black girls or boys American toddlers. Give your young loved one a personalized toybox that will you teach your little bambino how to be tidy. Feel comfortable as a parent knowing you have a place to store your child's favorite play toys and clothing.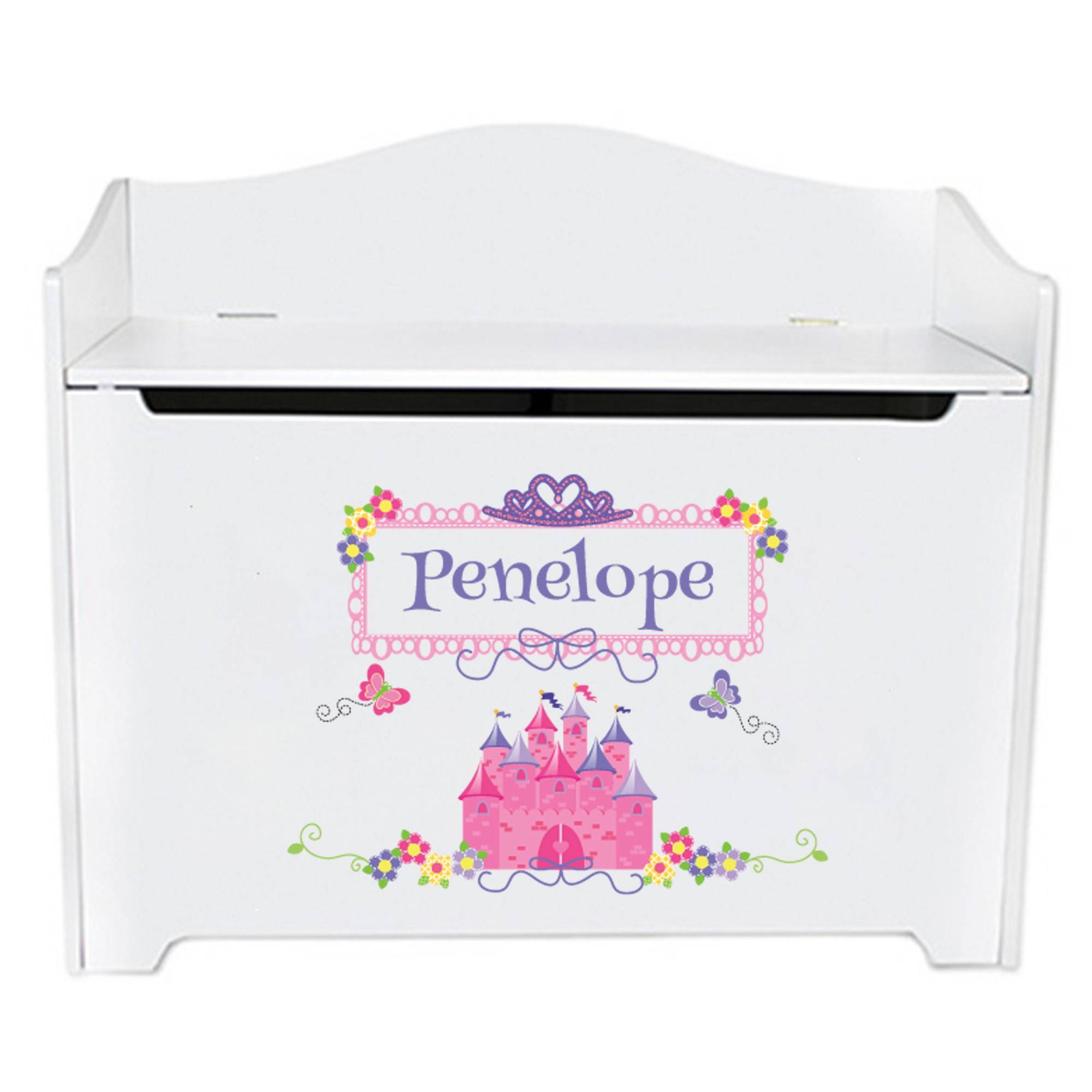 ---
6. Personalized African American Mermaid Step Stool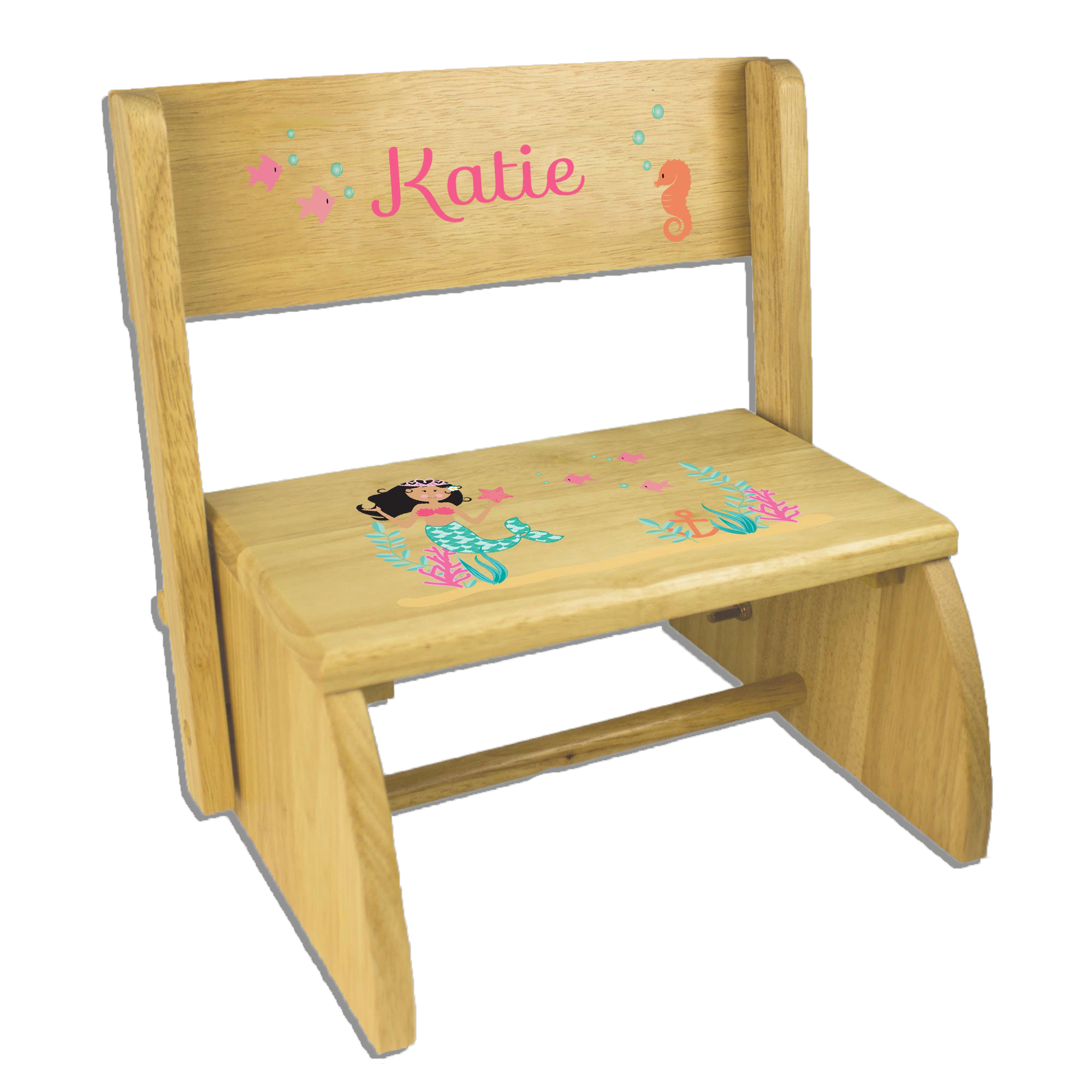 Gift your African American toddler girl the gift of independence. This durable wood stepping stool will help her reach higher places - the sink, kitchen counters, bookshelves, bed, and more. A useful two-step stool that now comes in our new little black mermaid theme. Browse our most popular Flip Stool and other best-selling girl designs. Select a design style to choose from that you feel will be best fitting for your little one.
---
Does your smart little lovebug like to read? Celebrate this with a custom bookend set. Personalize your little girl's bedroom with our blush spring floral design bookend set featuring her name. Decorate your African princess's bedroom with delightful pair of supportive furniture pieces to help your little readers' collection of books. See our latest princess and mermaid bookend design theme. Choose a template to customize that will suit your Black princess's bedroom. A gift they will use long after college.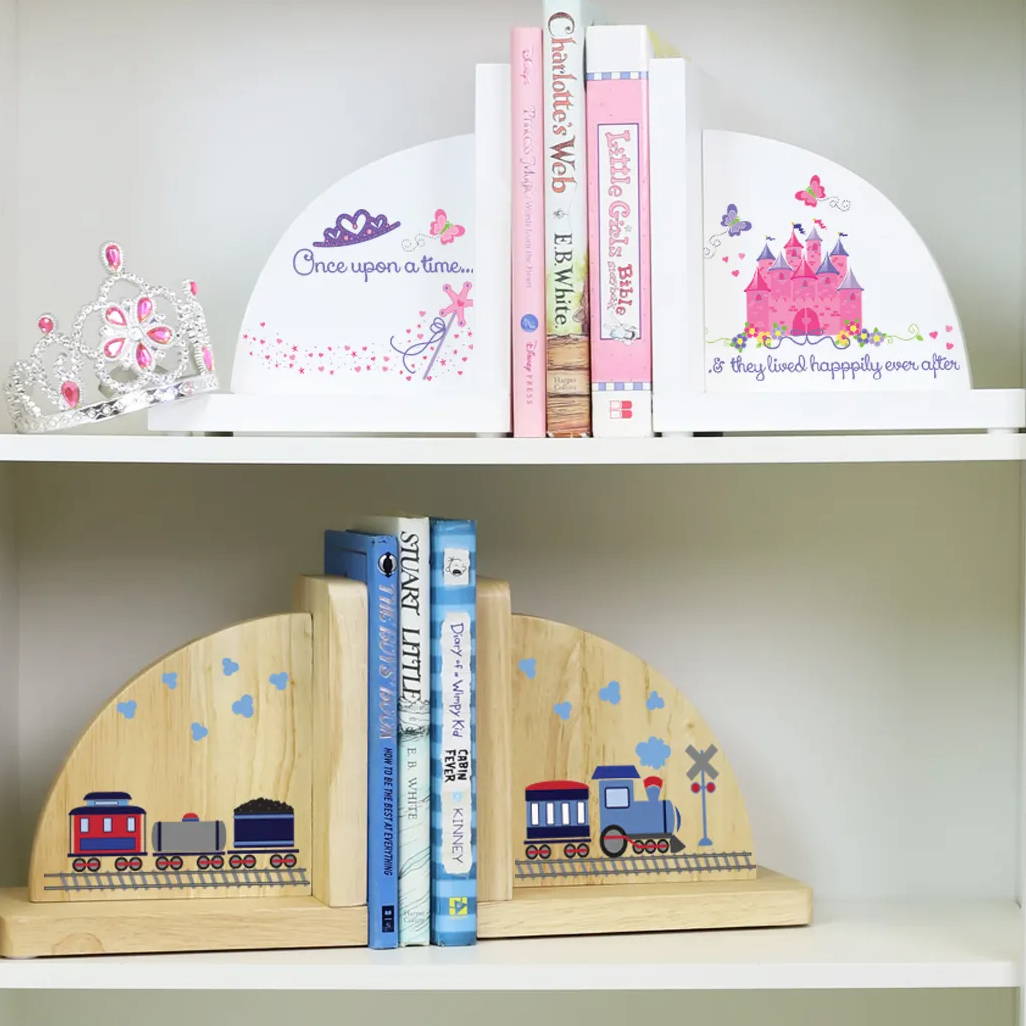 ---
6. Custom Children's Table and Chair Set