Unique Easter Gift Ideas for Kids
1. Hand Painted Piggy Bank
This timeless, classic ceramic piggy banks will be a centerpiece of their childhood. Hand painted with one of our many exclusive designs to help decorate their bedroom or nursery. This little piggy makes saving money fun. Coin slot on top, accepts folded paper money and removable rubber stopper allows for early withdrawal. Personalized Piggy Banks available in three sizes.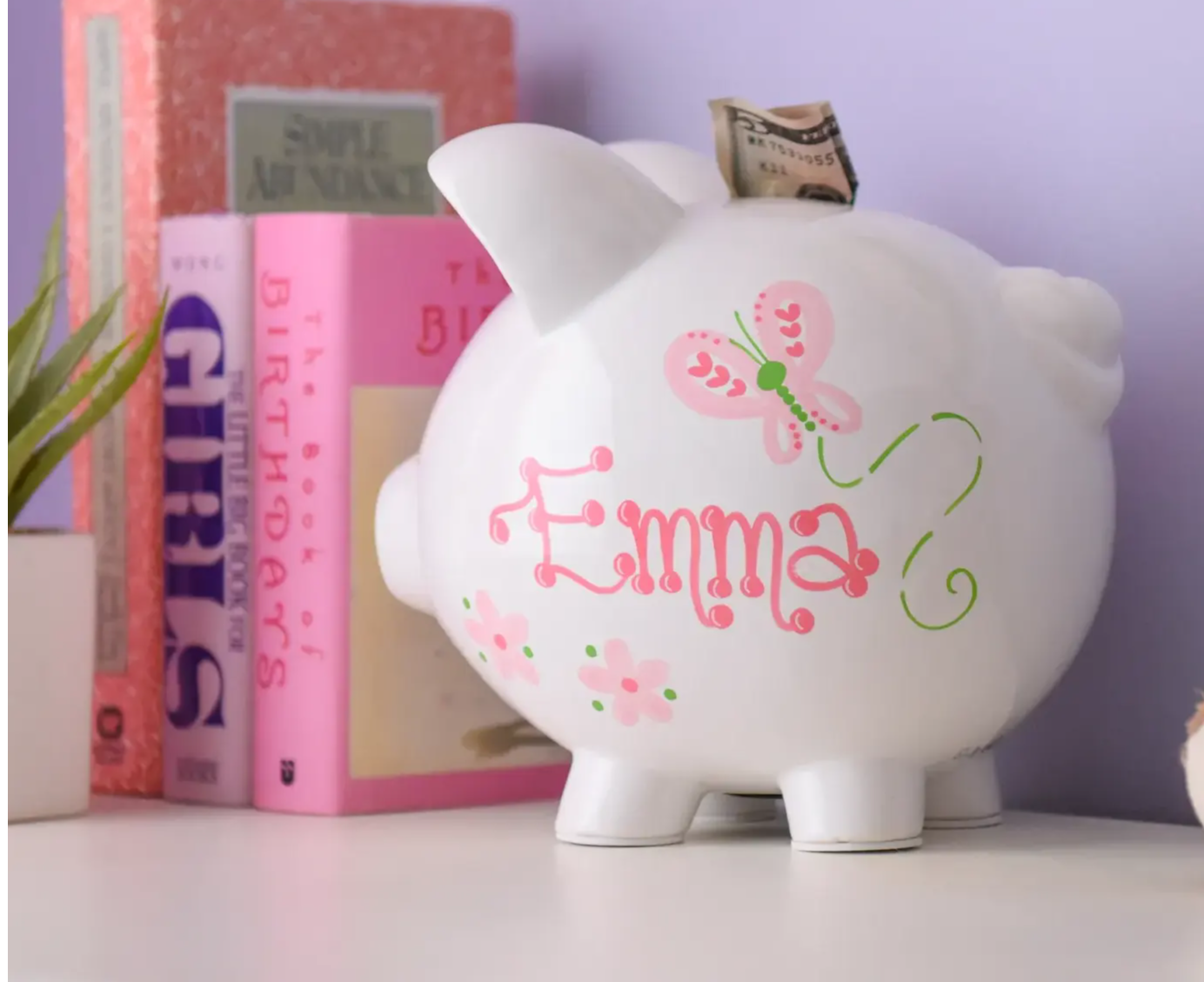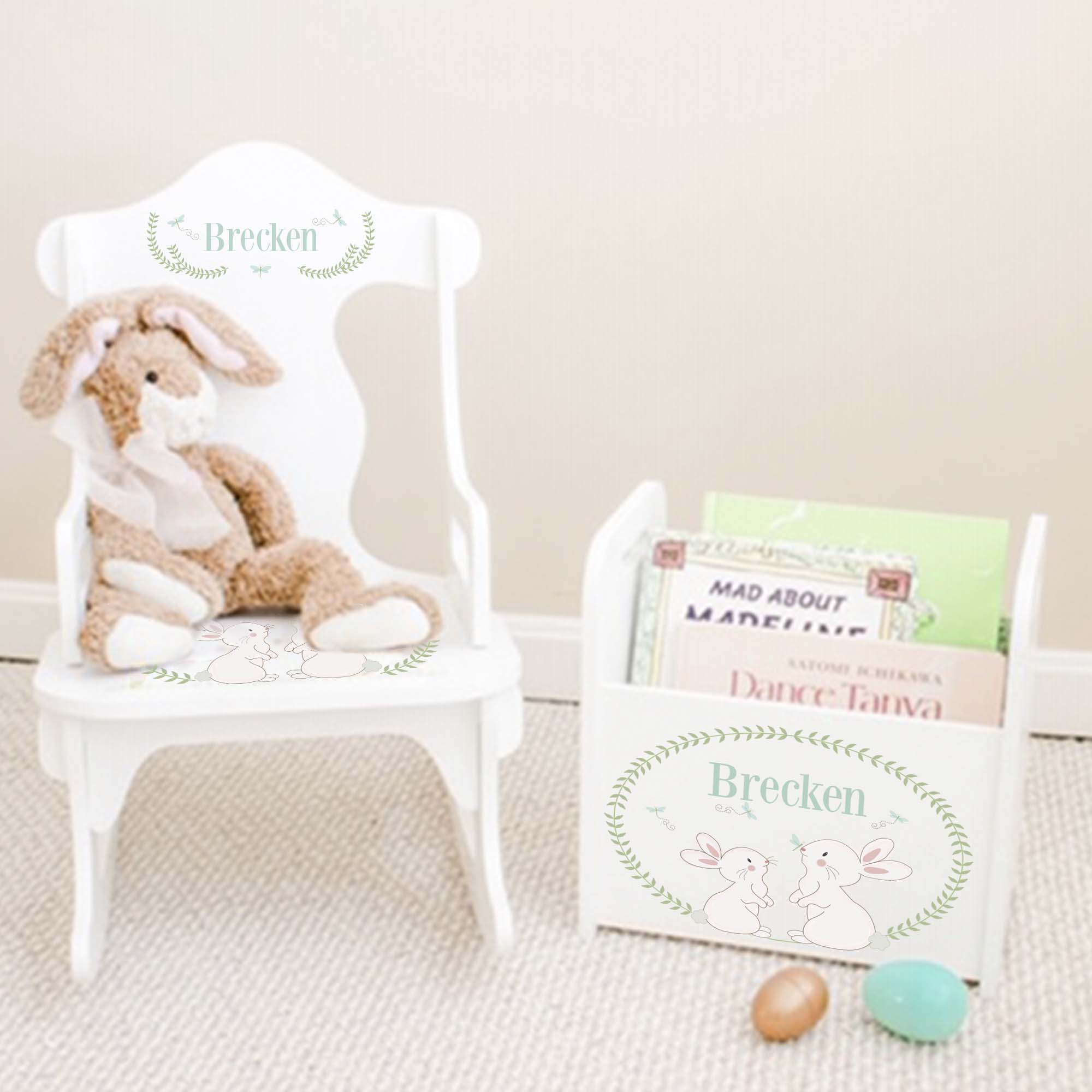 2. Rock N Read Reading Corner Gift Set
Create a cozy reading nook for the little readers with a set of our Customized Rock and Read Gift Set. This special set includes a personalized puzzler rocker and matching book caddy. Set up in child's nursery or playroom to give them a special place to relax and develop a love of reading. A gift that will be part of their entire childhood.
Click here for our Classic Bunny Rock N Read Set.
3. Personalized Wall Cross
The perfect addition to their Easter basket to be hung over their door or above their crib for years to come.
This large glossy white ceramic cross has a keyhole to help hang it and is adorn with your choice of name, design and date or message. A great gift for Easter, christening or first holy communion.
Check out our other great Baptism and Christening gifts.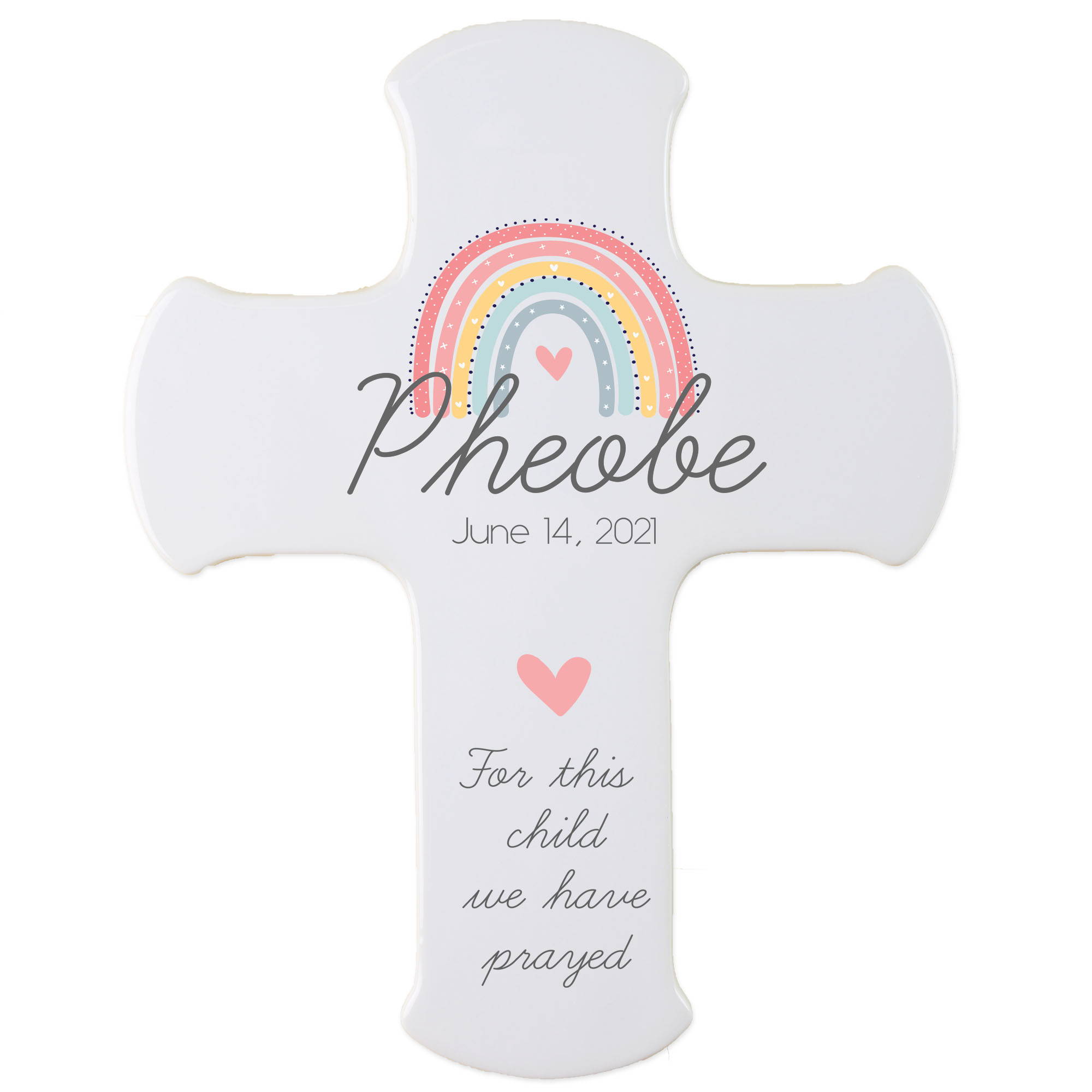 Easter Gift for Baby Girl
Baby's First Easter picture ideas

Your little bunny will be the hit of the Easter Egg Hunt when they show up wearing a custom romper. Get out the cameras!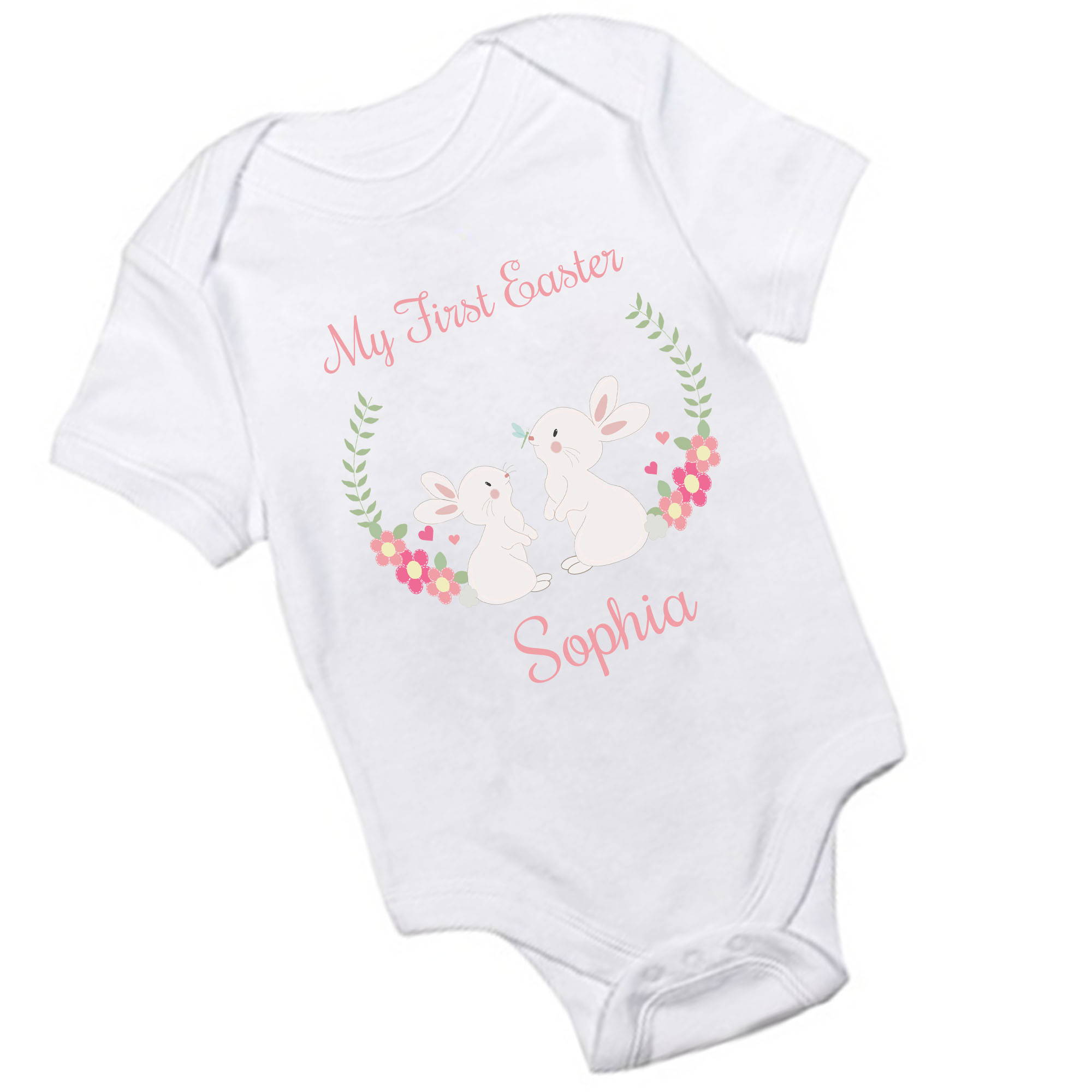 4. Custom My First Easter Outfit Onesie
Get out the camera (phone) to document baby's first Easter season while wearing the appropriate garb. Be the bell of the Easter egg hunt. Soft romper is customized just for them with their name, "My First Easter" and our Classic Bunny or Floral Bunny design. Split neckline and easy 3 nap crotch. Machine washable and dryable. Available in sizes 0-3m, 6m and 12m.
Check out our Special Occasions Collection for outfits for other holidays and special milestones.
5. Personalized Child's Step Stool
Give the gift that will lift them up for years to come. Custom Wood Step Stools will elevate them to high places and grand them much desired independence. Two Step Stool will provide the needed lift to allow little ones to help in the kitchen, brush their own teeth and turn on lights. Our popular Personalized Flip Stool doubles as a bench seat.  Personalized Storage Stool has two steps. The top steps lifts to reveal a storage compartment.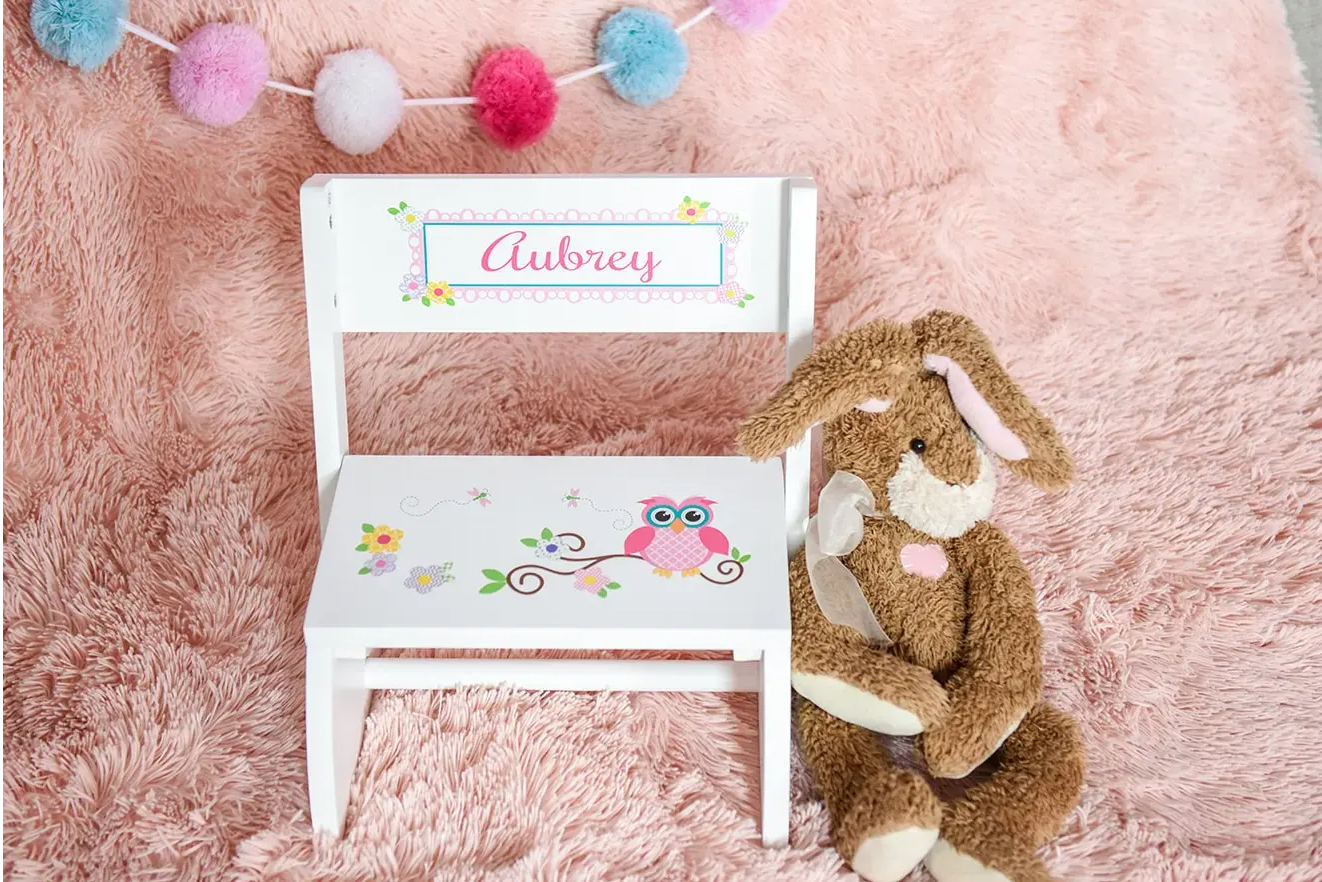 Easter & Babies both symbolize hope, renewal & new life.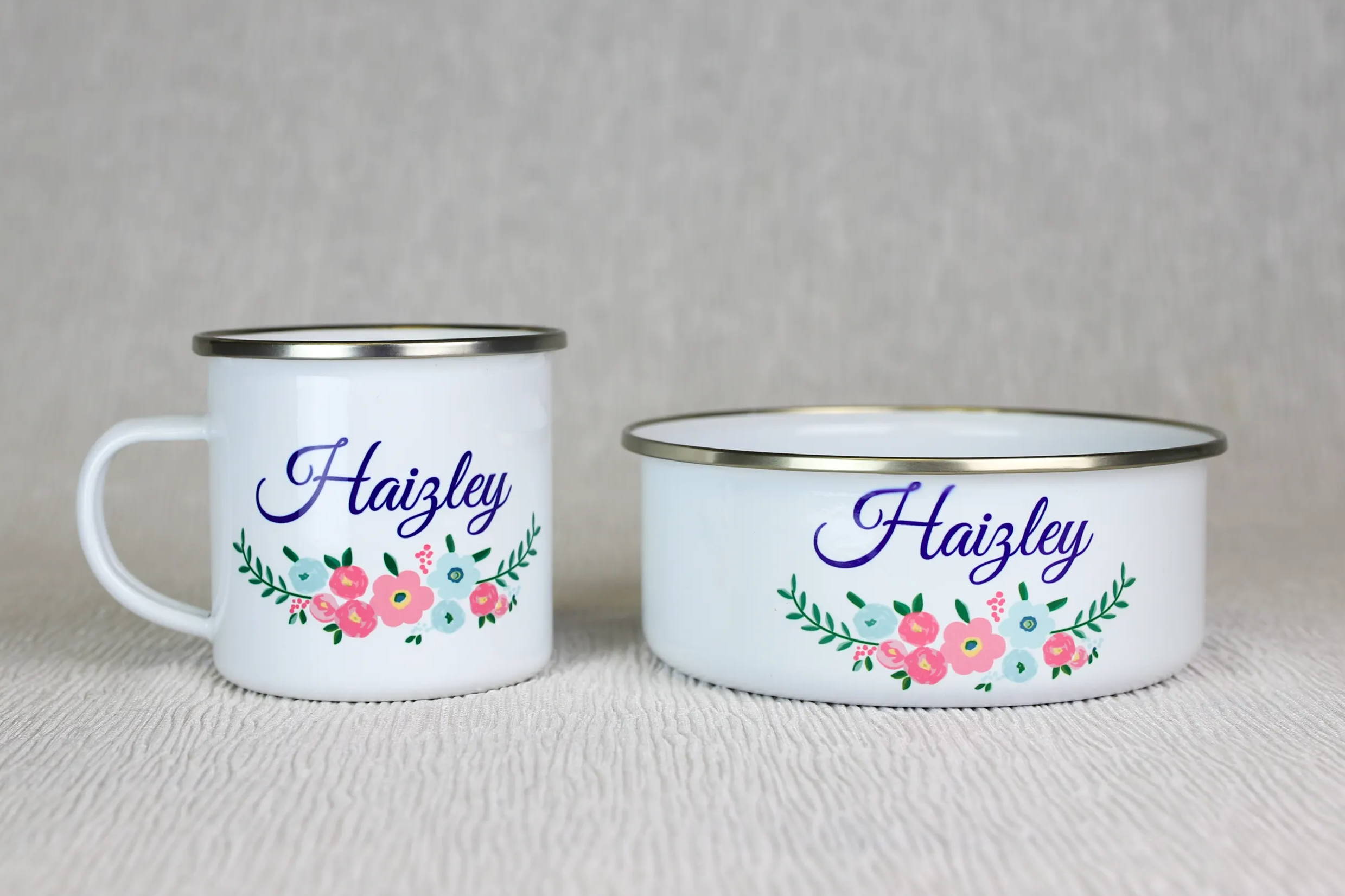 6. Personalized Kid's Cup and Bowl
Lightweight, durable, and absolutely adorable. This personalized enamel dinnerware is made extra special once personalized with their name and your choice of design. Sold individually. Several designs available. Make a meal time gift set and bundle with Personalized Classic Bunny Bib.
7. Child's Personalized Rocking Chair
Commemorate their first, or second, or third with a gift that will rock their Easter socks off. Custom Children's Rocking Chair is the ideal for first Easter gift for toddlers. Your choice of 100's of designs to match their developing likes or nursery décor. Quality wood child's rocker is made from real sustainable rubberwood and is made to last long beyond their childhood. It will be a treasured keepsake to pass down to their kids.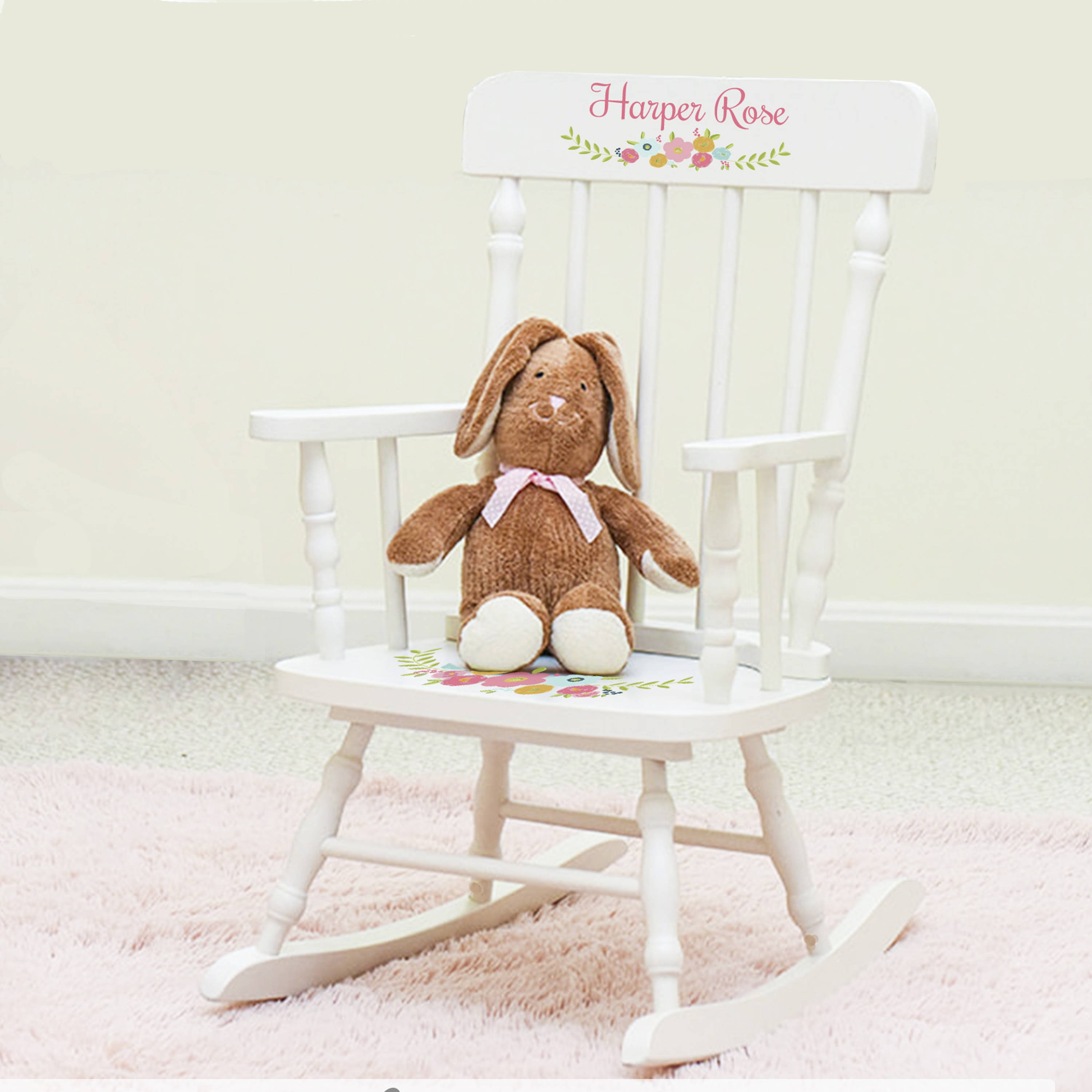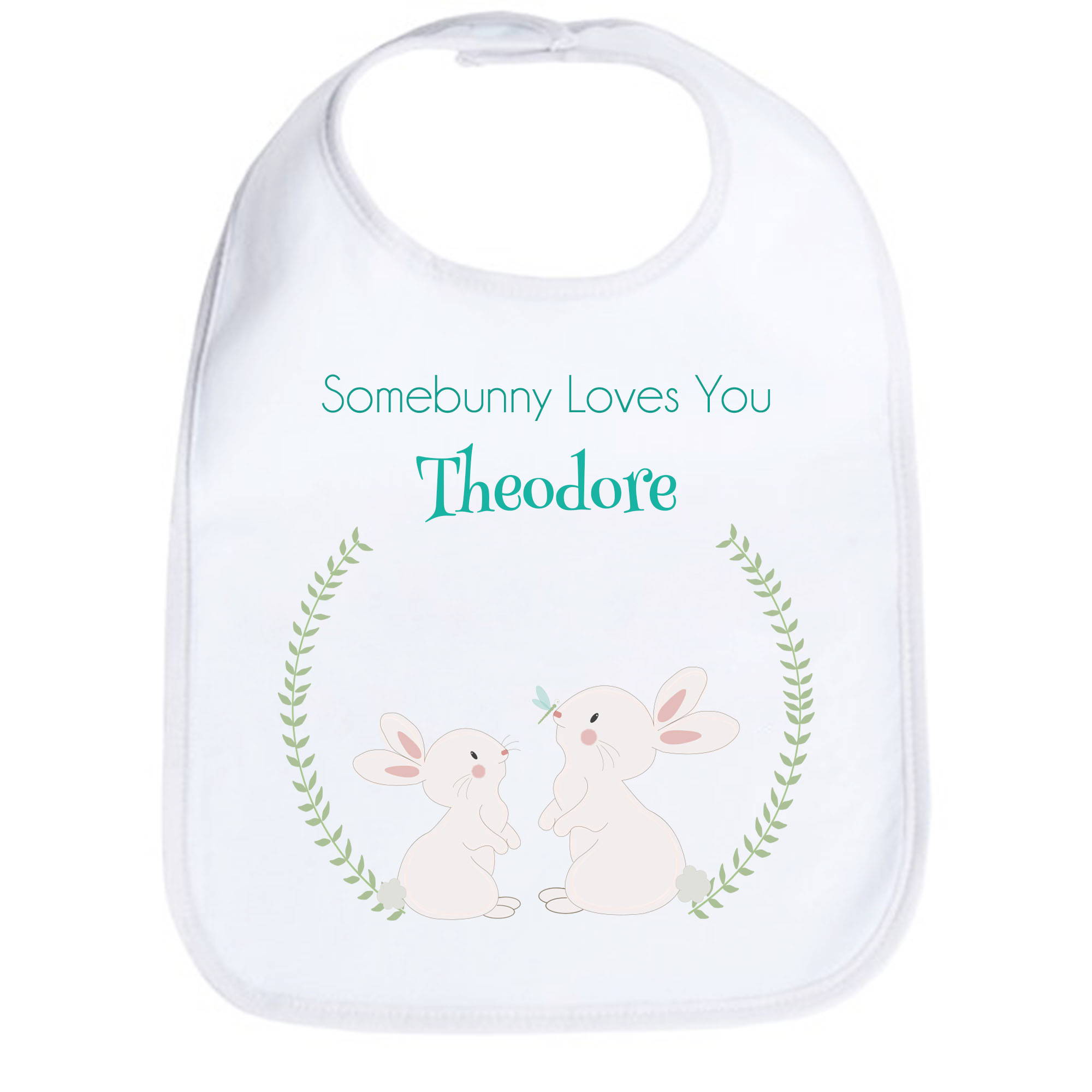 Your little bunny will be the hit of Easter dinner or brunch when they adorn this personalized bib. Soft absorbent Velcro bib is customized just for them with their name ANY MESSAGE of your choice, along with our Classic Bunny or Floral Bunny design. Bibs are machine washable and dryable.
Religious Easter Gifts for Children