Make this special milestone even more memorable with a special personalized gift.
The first day of kindergarten – the day they have been waiting for "THEIR WHOLE LIVES", is rapidly approaching. The classroom may look a bit different this year, but that doesn't make this big milestone less of an occasion to be celebrated.
Some tots anticipate the first day of kindergarten with excitement, others with jitters and most a combination of both. The parents and grandparents typically marvel over how fast this season came and mildly grieve the baby that has now blossomed into a child independent enough to be away from home, part if not all of the day. A child that is grown enough to ride a school bus, carry a backpack, make friends on their own and start the learning process that will continue for the next decade and beyond.
7 First Day of Kindergarten Gifts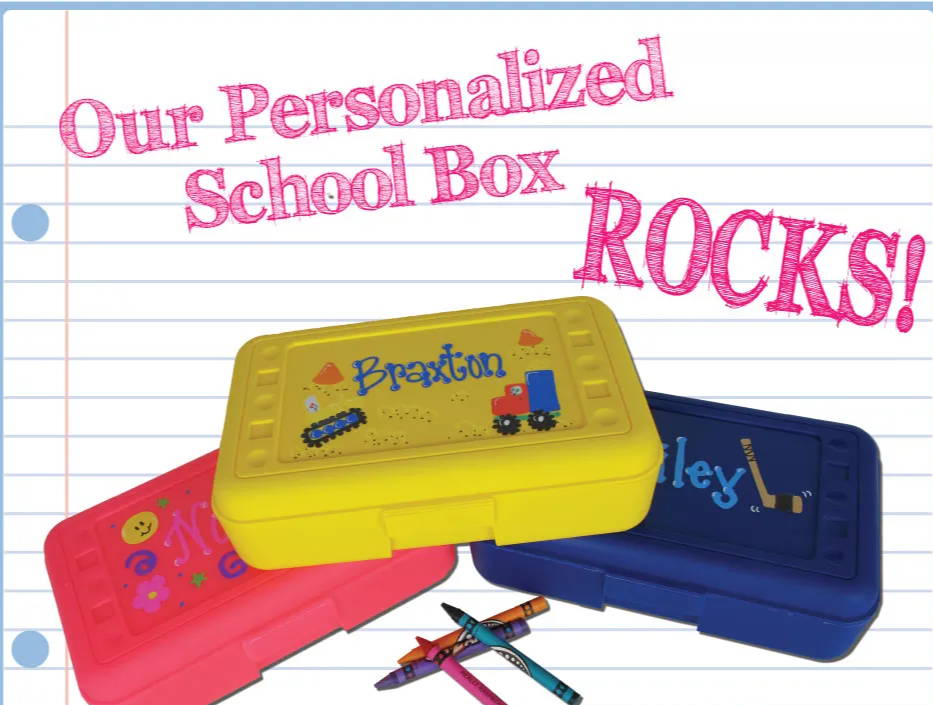 The idea catch-all and carrier for those fresh crayons, scissors, glue, pencil, etc and personalized with their name and unique designs so it is undeniably THEIRS. Great gift for first day of kindergarten, for school and home! This sturdy plastic box has a hinged lid and plenty of room for school stuff, collectors cards, markers, you name it! Measures 8" x 5" x 2 5/16". Available in White, Hot Pink, Blue, Red and Yellow - $13.99
This sturdy hardwood clipboard is the idea surface for students to practice their letters, draw and do homework in the car and on the go. It's great to watch them mimic their older siblings and teacher. We offer a full collection of unique designs, ready for you name, monogram and/or short message. Glossy back side is undecorated to double as a dry erase wipe off board. Features sturdy metal clip. Measures 9" x 12.5" . - $24.99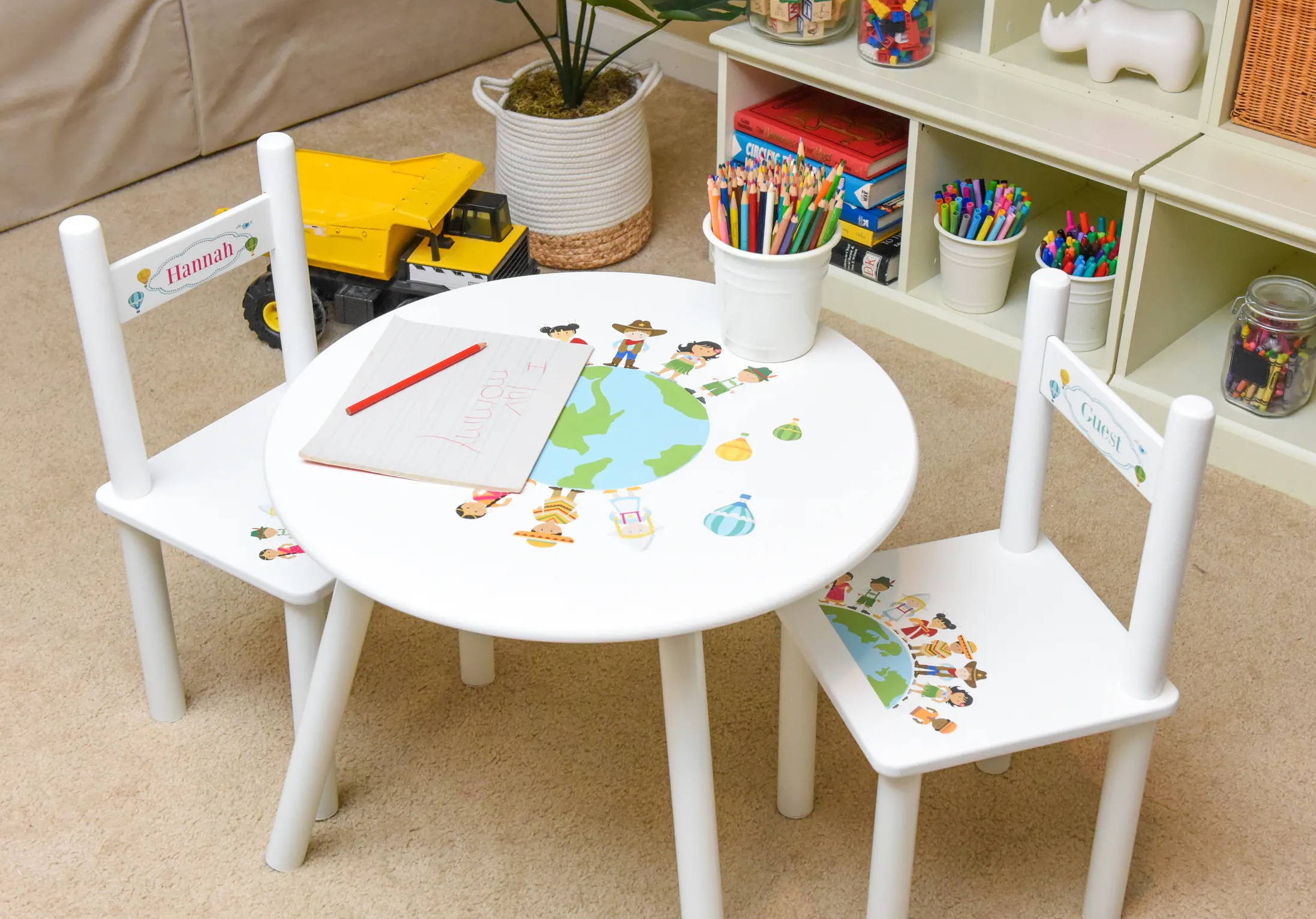 Although we are hopeful that this year kids have the opportunity to be in the classroom if they wish to be, we found our Table & Chair Set the ideal space for study, snack and play time at home. Sized just right for young kids and an occasional grown up. Round white table with your choice of 2 or 4 matching personalized chairs. Legs are made of durable coated metal. Tool-less assembly makes for fast and easy set up. This multi-use table and chair set will have your child crafting, drawing, and exploring their creative side for years to come. The table measures 23 1/2" in diameter and 18" high. For Chairs, Seat is 12" X 12" and 12" off ground, Backrest is 23" high. - $169.99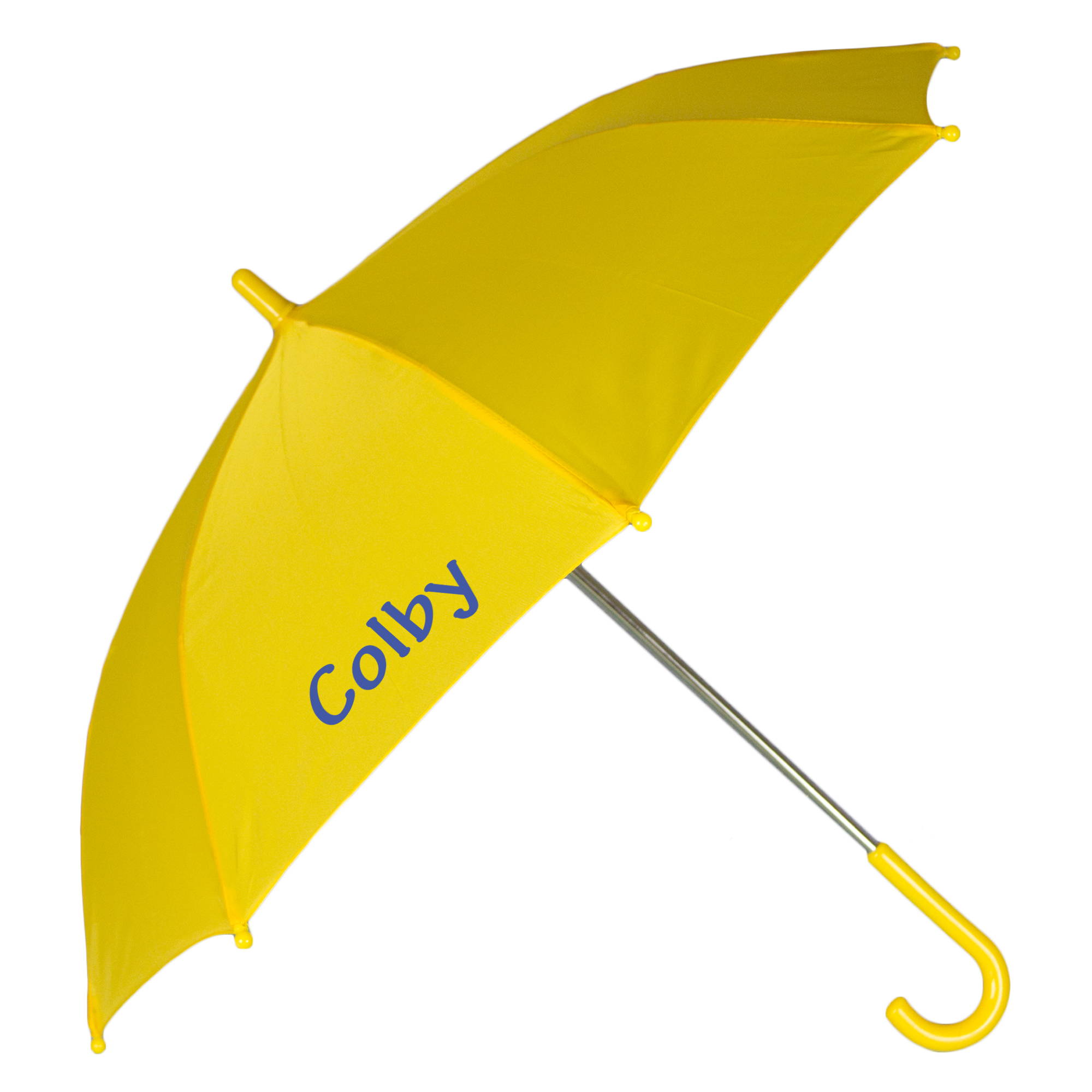 Add a little sunshine to dreary days with this snazzy nylon umbrella. Featuring Velcro closure, plastic handle, safety spokes and i.d. tags. Measures 32" in diameter. We hand paint child's name with your choice of hearts, stars or flowers. Great first day of kindergarten gift for your child. Available in Pink, Blue, Yellow, Red Lavender, and White. - $22.99
,
Protect your floors, furniture, and car upholstery - Our plastic lap tray makes a great table for snacking and is the perfect work surface for homework, drawing, painting, clay projects, coloring, and much, much more. Large roomy pocket on each end will hold lots of markers, Crayons, paper, snacks, a juice box and more. Easy clean-up when you're done. Great for both the house and the car to keep them occupied during long car rides. Available in blue, hot pink, purple, red, teal, and yellow. Measures 23"W x 11 3/4"L x 8"H. - $22.99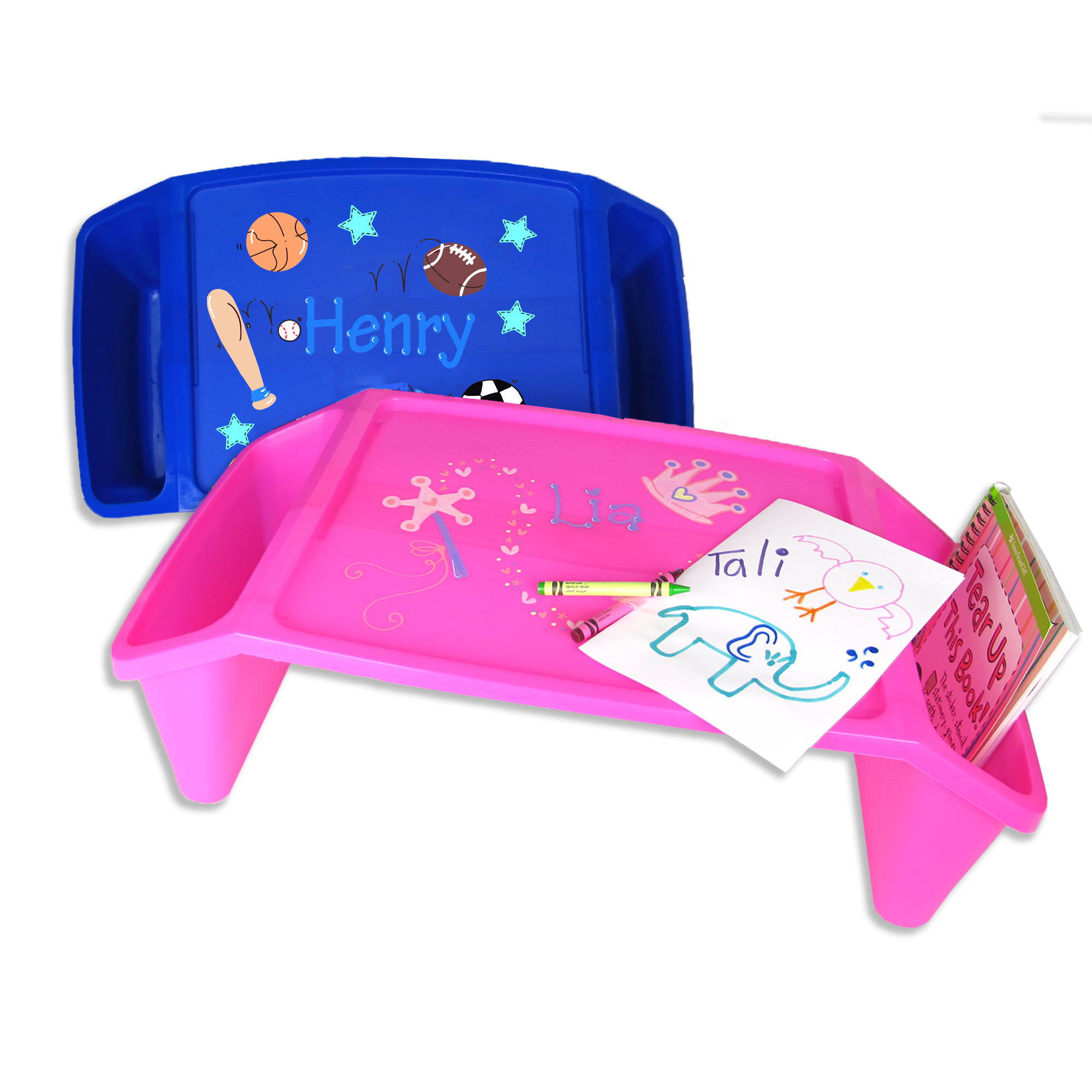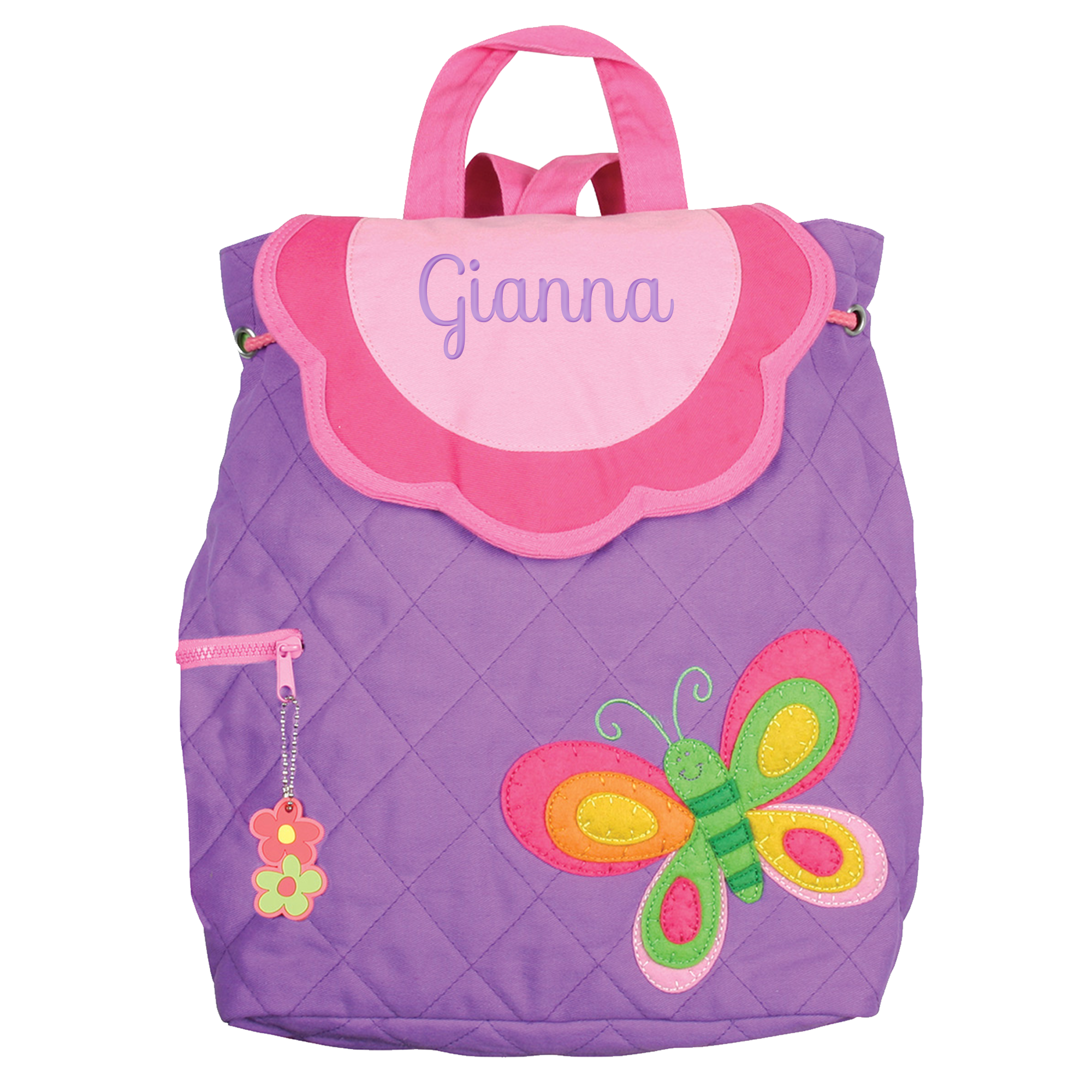 Sized just right for your little one's first year at kindergarten or preschool. This soft, durable cotton canvas backpack features their embroidered name or initials and high-quality appliqued design and quilting. Features adjustable back straps, draw string closure with magnetic snap closure and side zipper pockets with removable zipper. Adorable and useful. We embroider the name on the front flap. Measures 12"h x 13 1/2"w x 5"d. 100% Cotton. Machine Washable. - $29.99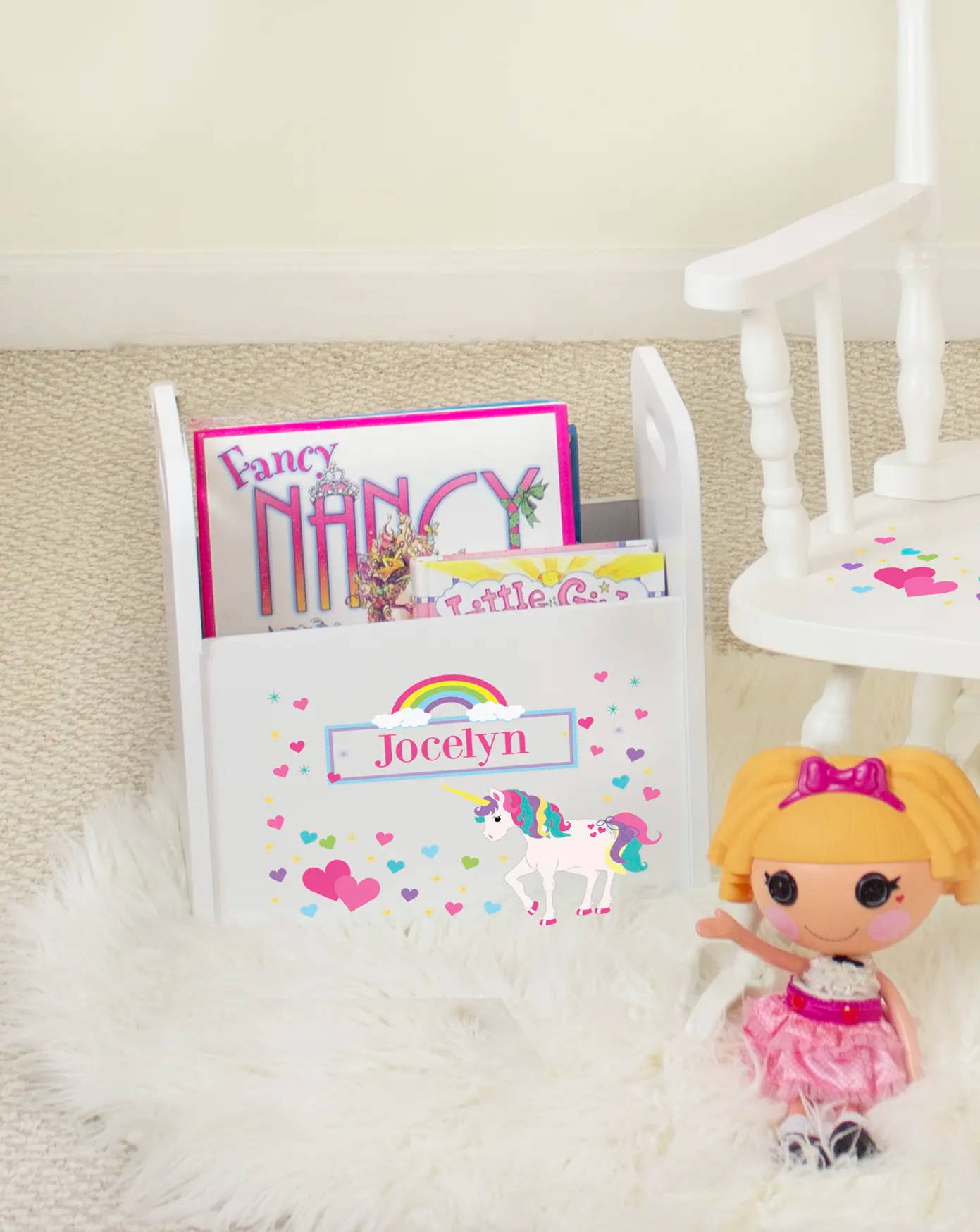 This handy book bin is just an all-around great kid gift. Sturdy, useful, decorative and keeper of BOOKS!! Place next to their bed or favorite reading chair. We love giving this gift with a book and there are so many wonderful books for the first the first day of kindergarten (see below). beside their favorite reading chair or bedside. Constructed from wood composite for durability and roomy enough to hold even oversized books. Measures 12 x 12 x 8 inches.
Here is a list of Favorite First Day of
Kindergarten Books for your Kindergartener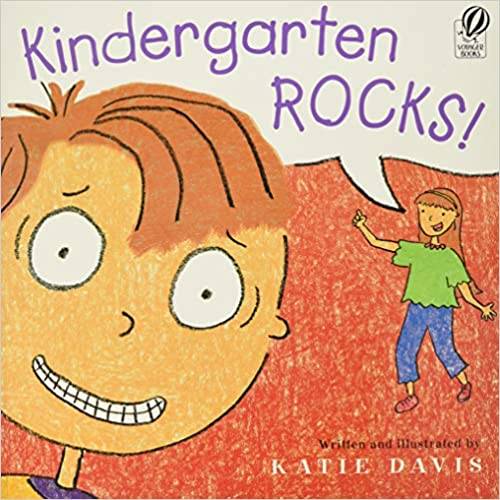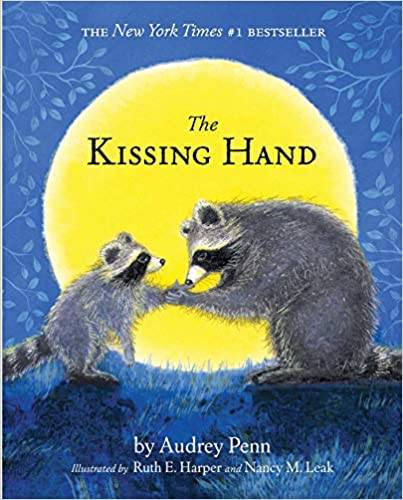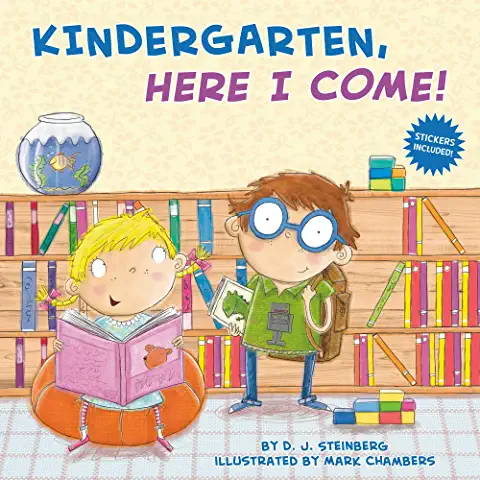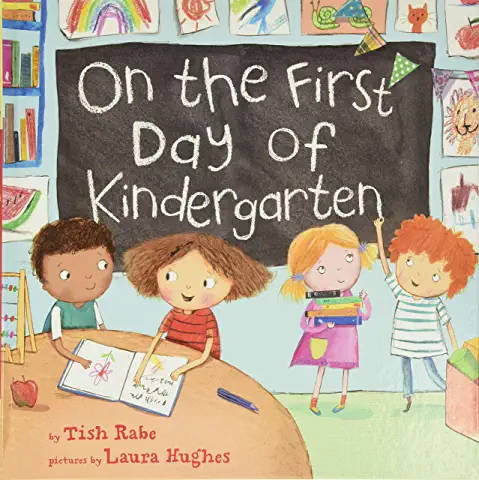 Kindergarten ROCKS by Katie Davis
The Kissing Hand by Audrey Penn
Kindergarten, Here I Come! by DJ Steinberg
On the First Day of Kindergarten by Tish
How to be Kind in Kindergarten by DJ Steinberg & Ruth Hammond

Miss Bindergarten gets ready for Kindergarten by Ashley Wolff

The King of Kindegarten by Derrick Barnes
Personalized Gift Making "Holiday Style"
Top Gifts for incoming Quarantine Babies
---
Make beautiful moments even more memorable
Sign up to hear about the latest news and exclusive offers